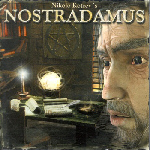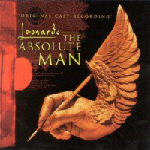 Nikolo Kotzev's Nostradamus

   © 2001 SPV/Steamhammer Records

Leonardo-The Absolute man

      © 2001 Magna Carte Records

A few notes

The Nostradamus rock opera is the project of Bulgarian born Nikolo Kotzev. This project is quite the undertaking and looks at the life of the man behind the predictions of the future, Nostradamus. The cast assembled to make this album come together is nonetheless, very impressive. You have Glenn Hughes, Joe Lynn Turner, Goran Edman, Doogie White, Alannah Myles, Sass Jordan, and Jorn Lande all being cast into their roles with Joe Lynn Turner handling the duties as the main man Nostradamus.

Track and story info

The rock opera thing seems to be gaining a bit of ground. We are starting to see more and more of them and a variety of subjects being covered. With this album, the music does a good job of setting the mood and tempo of each individual segment of the story. There may be aggression in times of anger or calmness in times of solitude. The musicians may be familiar to some. John Leven, Mic Michaeli, and Ian Haugland frm Europe. There is also Nikolo handling a good portion himself like guitars, keyboards, violin, etc. Also assembled is a 35 piece orchestra directed by Nelko Kolarov. The story is broken into three acts with smaller segments of the story in each act divided by timeline. The way you should really listen to something of this magnitude is to read along and totally absorb yourself into the story. It really enhances the whole thing. Tempo of music as mentioned before covers  good range that is dependent on what is happening in the story. It is all of Rock nature for those who need it categorized.

Overall

This has to be one of the most ambitious things I have personally seen. Just take a look at the book on this album. Thicker than most. Contains great pictures of the cast and a very complete story. Musically the album is hitting on all cylinders. This is one of those albums that is typically a monumentous task and is usually under appreciated by the fans. If you can get into serious storyline and technical music, this album has a lot to offer. If you are looking for the typical cliches, look for something else. This album must be heard to be appreciated. It comes pretty highly recommended!

A few notes

While we are on the rock opera thing, let's take a look at something kind of the same, but with some differences. Leonardo is an original cast recording. This means a play with no play. The parts are sang by musicians kind of like Nostradamus. It is set up quite a bit like that project. Some of the roles are played by people that may be a bit lesser known, but still played well. James LaBrie of Dream Theater handles the role of Leonard Da Vinci. Steve Walsh from Kansas and Streets fame is Calco. The project was put together by Trent Gardner and is done very well. Trent also worked on Steve Walsh's 'Glossolalia" album.

Track and story info

Anytime someone delves into the past for a story to something like this, it has to be quite an undertaking. Based on the life of Leonardo Da Vinci, famous artist probably most known for his portrait 'Mona Lisa'. Mona Lisa is also in this play. You get some insight on what she was to Leonardo. This story is presented well and really has the feel and elements of the way a play should be. Up moments as well as tragedies. Won't go further than that. Listen to this album and the tracks while reading along to get the complete feel and understanding. James LaBrie does a masterful job on this part. He has training in both theater and opera and knew what it would take to be convincing. Trent Gardner assembled some pretty good musicians with Wayne Gardner, Jeremy Colson, Patrick Reyes, and Steve Reyes handling the main music with guests like Joe Franco and Luis Maldonado checking in for a tune or two each. The orchestration type music is handled via Keyboards by Trent. The music has good atmosphere and is very typical of stuff you usually hear from the Magna Carte label. Rock in nature with varying tempos throughout.

Overall

I am a big fan of LaBrie and Dream Theater and found this a worthy listen. Don't look for Dream Theater here however as this is Trent's project and has his trademark stamp on it. The story is well done and the music is enjoyable. This album is domestic product and can be ordered at your local retailer. I think you will definitely find this one enjoyable if you like the rock opera or play situation. Check it out!