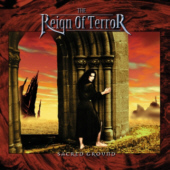 The Reign of Terror-Sacred Ground

                © 2001 Limb Music Products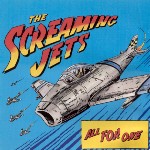 The Screaming Jets-All for One

             © 1991 Mercury Records

A few notes

The Reign of Terror is a refreshing new power metal act from the U.S.. Totally amazing considering the current scene. Michael Vescera handles vocal duties with Joe Stump, and Event members Jay Rigney, and Matt Surfield. Now Michael has been known to make a ton of noise, but wait until you hear Joe Stump cranking the jams behind him. This band restores my faith in what the U.S. can offer to the metal scene. Being a long time fan of Vescera, this one was a must have.

Standout Tracks

Save Me-Fast track that reminded me a bit of Rattlehead in the rhythms. Fast stuff.

The Unknown-Very solid disciplined metal track. All of the elements come across in equal balance.

Set us free-Fast tempo once again with great vocals from Mike. This is the way metal should sound!

Undercover-One of my favorites. Joe shreds like hell on this track. If you are unfamiliar with him, this one will blow your doors off.

Hellbound-My favorite. Check out Joe's solo here. Best solo on the album in my opinion. Intense rhythms as well.

Kill the King-More brilliant power metal. Like updated Obsession. Smashing! Great album closer.

Overall

Okay, here's the deal. This album is a must have. It made my pick of the month for May 2001. Tons of flash here and that is what metal is all about. Having these guys together is just the icing on the cake. If you dig Michael Vescera or Joe Stump's writing styles, you will go crazy on this one. I know I did!

A few notes

Hey, remember these guys?? I remember seeing the video for 'C'Mon' back in the days when Mtv had the guts to play something decent. I tt that the Screaming Jets were probably the catchiest band from Australia since AC/DC. The band sprung on the scene and due to the now dead Grunge scene, the band disappeared relatively quick. But disappear they did not. The band released a slew of albums and is just now taking an indefinite break after their tour. Sorry to see them go as they were one of those bands that put fun in the music.

Standout Tracks

C'Mon-Very catchy tune with great sing-a-long choruses. This is the one I mentioned.

Better-More catchy stuff. Like the guitar here. Easy, but sounds great. The singer sounds a bit like Colin from Men at Work. Must be in the water. Memorable choruses.

No Point-Just great rock 'n roll.

Shine on-Great blues based track. Flows very smoothly. These Aussies are great at this stuff.

Stop the World-Great melodic track with good background vocals. Like the chorus a lot.

Sister Tease-Attitude track with AC/DC style vocals. Bet this one was great live.

Overall

This is a great album. May be a bit hard to find, but definitely is worth mentioning for you used cd hunters. Remember the cover artwork and if you see it grab it. Basically great fun rock 'n roll at it's best. Has that Australian stamp all over it as well. Keep an eye out.