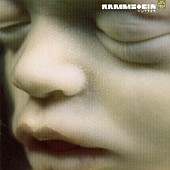 Rammstein-Mutter

© 2001 Universal Records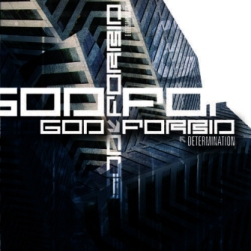 God Forbid-Determination

  © 2001 Century Media Records

It's been quite some time since we had some new studio material from mood metallers Rammstein. We had a great live DVD as well as the counterpart live disc in 'Live Aus Berlin', but what we really want to know is where is the band at musically now??

1. Mein Herz Brennt-This is probably my favorite Rammstein tune ever. Very polished with intensity and orchestration filling in the gaps. Ultra cool!

2. Links 2 3 4-Classic Rammstein here. Very crunchy rhythms ala Sensucht.

3. Sonne-First single. More classic stuff here. Check out the opera styled backing vocals.

4. Ich Will-Another favorite. A tad bit of techno mixed with crunch. The female vocals in the background almost sound horror movie-ish.

5. Feuer Frei!-Aggressive rocker. Sounds like Sensucht material as well. Straight forward.

6. Mutter-Varying tempos and deep meaning to this tune. This tune is a bit more straight forward as well.

7. Spieluhr-Interesting mix of guitars and keyboards. Vocals are a tad different than usual. Conventional metal rhythms.

8. Zwitter-Fairly heavy tune. No new ground here. Not a bad tune musically.

9. Rein Raus-Another tune in the Sensucht vein. Crunchy.

10. Adios-Another favorite. Like the more aggressive nature. Fastest tune on the album.

11. Nebel-Moody and laid back. The more unusual tune on this disc.

I really like this album. Felt it was a new level for the band. Good sounding orchestration was a great additive to some of the tracks. This should please the Rammstein fans as well as pick up some fans along the way. Recommended.

With extremely heavy bands being dime a dozen these days, it really takes something to stick out and get a band noticed. God Forbid really delivers their metal in lethal dosage. The music is familiar in the fact that they are not run of the mill 90's regurgitation. These guys have a certain passion for intensity. Late 80's style thrash with some intense vocals with a ton of bark should appeal to fans of the heavier side of the genre.

1. Dawn of the Millenia-Cool opening intro with great double bass that leads into explosive first track.

2. Nothing-Very heavy track. Kinda of reminds me a bit of a cross of early Machine Head and Pantera mixed.

3. Broken Promise-Personal favorite. Reminds me a lot of Slayer. Great rhythms and furious double bass. Good change up in tempo here and there.

4. Divide my destiny-Traditional sounding metal rhythms with a mix of melody. Doesn't lose it's bite however.

5. Network-Like the rhythms here. Very chunky. Like classic Slayer again.

6. Wicked-Picks up a notch. Pissed off stuff here. Great bass lines in this tune.

7. Determination pt. I-Shows a bit more of the melodic capability of the band. Does eventually grab you by the throat. Cool tune.

8. Determination pt. II-Starts melodic as well and builds. Very cool jam session throughout this tune. Another favorite.

9. Go your own way-Gets back to the straight forward aggression. A lot of attitude.

10. God's last gift-Cool instrumental that really covers a lot of ground in tempo and structure. Like this one a lot.

11. A reflection of the past-Another instrumental. shorter, melodic, with cool use of effects. Not too overdone though. Melodic.

12. Dead words on deaf ears-This tune ends the album the way it starts, heavy. Varying tempos once again.

God Forbid has quite a bit to offer the heavier part of the genre. Musically, I see many similarities to bands mentioned earlier like Slayer, Machine Head, Pantera, etc. Byron Davis has much more bark on his vocals though. The vocals however are not throaty like some of the death bands.  Not for the weak of heart. If you like it heavy, watch for these guys in the future.