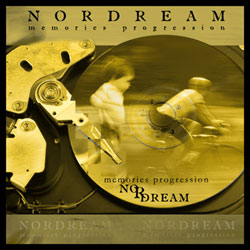 Savatage-Poets and Madmen

     © 2001 Steamhammer Records

It's been a while since we heard from Savatage. A few things have changed. Jon Oliva resumed his vocal duties for the first time in a long time upon the deaparture of Zak Stevens for the recording of this album. Jack Frost filled the slot left vacant by Al Pitrelli. New vocalist Damond Jiniya has been announced as the new vocalist.

'Poets and Madmen' is conceptual in nature and is one of the heaviest albums the band has done in a while. Very gritty and packs a wallop. The story is centered around a sanitarium built in the early 1900's and of Gothic style. A group of friends decide to sneak in for an investigation and learn a little more in different ways.  I personally really liked this story. The music fits the music very well. 'Stay with me awhile opens the album very heavy and has those familiar Oliva vocals. Hearing this first tune and then leading into 'There in the Silence' , you know how heavy of a vibe this album has. 'Commissar' develops the consistency with haunting melodies. This tune paints a visual very well. 'I seek Power' has some good choruses mixed with grinding guitarwork. 'Drive' is reminiscent of older Savatage. Very pounding and heavy. One of my favs of the album. 'Morphine Child' would be the epic of the album clocking in at just over 10 minutes. Tempo is back and forth on this song showcasing the emotion of the story. 'The Rumor'  gives us a thought provoking look into the deeper meaning of the album. Lyrically this song is interesting. 'Man in the mirror' stays consistent to the heaviness of the album as does 'Surrender'. 'Awaken' comes across chunky with a good bass groove. Another fav from the disc. 'Back to a Reason' will be semi-familiar to older fans. It is the album closer and reminds me a lot of the way 'Streets' closed.

This album is definitely a step in the right direction for Savatage. In an effort to stay fresh in their creativity, the band has looked into the past and incorporated what they do best. I feel this is some of the best work the band has done. On the SPV version I have reviewed there is a video for 'Handful of Rain' which sounds great and is very high quality. Also there is a live version of 'Jesus Saves'. The album will see domestic release the first week of April and is definitely worth picking up. Old and new fans alike will roll their ears in this album!

Nordream-Memories Progression

        © 2000 Valiant Music Productions

How about another great Russian band?? Nordream reminds me a lot of Dream Theater musically. Very progressive in nature. These guys play very tight and have a way of writing great technical music.

While many people may not associate Russia with a major metal scene, the bands I hear coming out of there are very tenured and technically able to hold their own with anyone. A listen to tracks like 'Memories of a hope' will certify the bands aggression with finesse approach. Some of the guitar work on this track reminds me of Dream Theater's 'Metropolis, pt. 1.'  'Vaguest Dreams' showcases the keyboard talent as a vital entity to the track. 'Piercing time memories' is progressive bliss. The tune builds as it moves along. 'The 2 Beauties' is a moody rocker with great usage of keyboards as background to add a dimension to the track. The tune is back and forth from there. 'Forcefed Memories' is an exercise in dexterity for the band. There is quite a bit happening on this track. 'Ugly Face' shows the discipline the band can take in songwriting. Everything is proportioned welland delivers a great listen.'Memories-a Heaven in Hell's despair' is one of my favs with it's well placed tempo changes. Has a very thick guitar sound. 'Hvost memories' closes the album brilliantly. A listener will find the album very consistent in style and approach.

I really enjoyed this album. I am a fan of progressive metal and feel that Nordream really have their chops down. They really sound like they are influenced by Dream Theater. They do have their own approach which develops the bands personality. For more info check out this link to Valiant Music Productions.