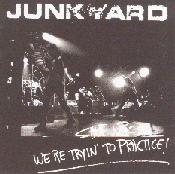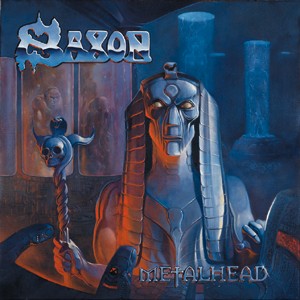 Junkyard-Shutup...   We're trying to practice

                             ©2000 Cleopatra Records

Saxon-Metalhead

©1999 Steamhammer/SPV

Junkyard was a very cool hard rock band that surfaced a little before everything hard rock fell apart. They released 2 cool albums and then disappeared. Well... they are back.

This album was recorded live in Hollywood back in 1989.

The songs featured here are from the debut album for the most part, but do feature a few tracks from the then forthcoming Sixes, Sevens, and Nines album. All tracks sound very true to original form but do have that raw live feel. The band shows live energy and entices the crowd with the great track lineup.

The quality of the disc is very good. Cleopatra did a good job with this release. I just wish they would have included more liner notes on the band as well as the show. Overall, Junkyard fans will dig this offering and it may also pick up a few new fans along the way.

Saxon has been a long time favorite of mine. Coming from the New Wave of British Heavy Metal back in the very early 80's, these guys have built one hell of a legacy. It continues with their latest masterpiece "Metalhead".

The album opens with a cool dark sounding intro and then blasts into the title track. Each song progresses yet remains consistent throughout. Biff's voice is amazing. As he ages, his voice seems to get better.  His voice is very smooth on this release. Guitar sound is in your face and heavy. Production is very good and CD layout is nicely presented.

This release was one of the finer releases of 1999 and definitely made my top 10. If you have never heard Saxon, check this one out. If you have, this is classic Saxon sound and you will get a bang out of this one.