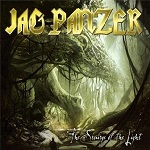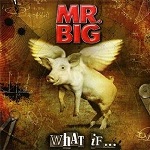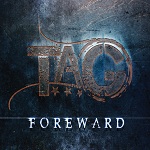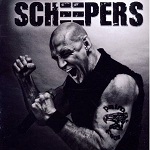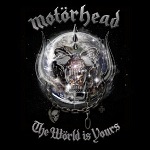 Motorhead - The World is Yours   © 2010 UDR

As many years as Motorhead has been around, you pretty much know what you are gonna get. Motorhead has a style all their own and they really don't steer away from the recipe that has kept them at the forefront of the scene the whole way. The question usually is whether it is fast, or more of a catchy thumping style. This album to me falls into the latter. Most of it has the trademark sound with only the occasional speed up like the track 'I Know What You Need' which has the quicker galloping rhythm. I like the tone of the album and found it up to their usual standard of Motorhead style rock and roll. Good stuff again!

Scheepers   © 2011 Frontiers Records

Solo work from the Primal Fear frontman. You know this is gonna be cool. Been following Scheepers since his Gamma Ray days and am particularly fond of Primal Fear. This album to me is alot like another Primal Fear. Nothing wrong with that either. I love Primal Fear. There are some really cool moments on this album that I felt stand out. The cover of Judas Priest's 'Before the Dawn' was a very cool idea. Also, liked 'Compassion' as it adds a melodic twist to the overall feel of this album which is dominated by more heavy tracks. It's all really good stuff and most traditional Metal fans are gonna dig this album.

Tag - Foreward   © 2011 Leapdog Music

I first heard John Taglieri at Ultrasound 2000 over a decade ago. It's been fun to witness the growth of a hard working artist with each subsequent album. Tag is John's band that also features Brad Whitley who has collaborated with him for quite some time now.  If you were familiar with John's conceptual album 'Lives', you will notice the inclusion of a few tracks on 'Foreward'. I really enjoyed 'Lives' and felt these songs are given even another chance at exposure through the band. The other music is very complimentary and it all gels well. The music overall is melodic rock with a modern edge to  it.  Another good album!

Available: Now   Rating: 7.5/10   Genre: Rock   Websites: Official  
Jag Panzer - The Scourge of Light   © 2011 SPV/Sony

For fans like me that have been listening to traditional Metal for a very long time, new albums from bands like Jag Panzer are always welcome. This is another band I remember seeing at the Ultrasound festival quite a long time ago and it was definitely a treat. It's been roughly seven years between albums and that time has brought out some great creativity. 'The Scourge of Light' has a very nice even flow to it. Almost a feel of finesse at times. The music is heavy but not out of control. The underlying emotion of each track is one of it's best attributes. I found it to be solid from start to finish. Good to see these guys again!

Mr. Big - What if...   © 2011 Frontiers Records

While I usually like what this band does from album to album, I have been waiting for what I call the true successor to 'Lean Into It'. That was the album that I used to demo on new players when purchasing. 'What If...' is that successor. This album is a monster. The technical proficiency of Gilbert and Sheehan is off the charts. What makes this album so well rounded is the mix of burners and melodic tunes. When it rocks out and gets heavier, there is no mistake about it. The lighter stuff is delivered equally as well. This album has the same elements that made the bands first two releases great. Essential!

© 2011 Heavy Metal Resource