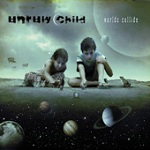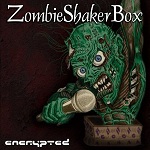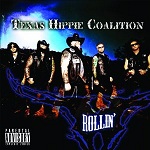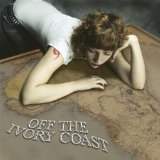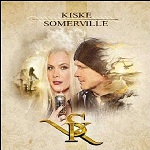 Unruly Child - Worlds Collide   © 2010 Frontiers Records

The original lineup returns after almost 2 decades to release one of they years best albums in my opinion. This album is obviously more in the melodic hard rock vein and is sort of a continuation of what the band displayed on their debut all those years ago. Mark/Marcie Free sounds as great as I always remembered going back to even the King Kobra days. The music itself is pretty damn consistent throughout the album. I find myself spinning this disc start to finish without feeling like their are any low moments in terms of quality. If you like great hard rock music that is instantly memorable, this is for you!

ZombieShakerBox - Encrypted    © 2010 ZombieShakerBox

ZombieShakerBox is a band that seems to be making some noise on the scene. Winning awards from the L.A. Music Awards as well as playing in some of the more notable hot spots in Southern California and Las Vegas, Nevada.  The music has an interesting and catchy groove to it. At times I'm thinking of something along the lines of Rob Zombie and at others Alice in Chains. One thing is certain. If these guys keep after it, good things are probably going to happen. I definitely dig some of the more moodier stuff on this album that isn't necessarily heavy, but very effective like the track 'Ashen'. Keep an eye on this band!

Kiske/Somerville   © 2010 Frontiers Records

Can't say I had paid much attention to the fact that this album was even coming out. Curiosity caught me as I have been a Kiske fan for a very long time now, so I grabbed a copy. Going in not knowing what to expect with 2 lead vocalists, I was really quite blown away. The band features Mat Sinner, Magnus Karlsson, and others and is much heavier then I expected it to be. Vocally, it is reminiscent of the 'Keeper of the Seven Keys' albums in my opinion. The dual vocals to me never becomes distracting as Amanda Somerville blends very well with Kiske. Definitely grab this one. It could very well be the next classic!

Texas Hippie Coalition - Rollin'   © 2010 Carved Records

This came right out of left field. Can't say I had ever even heard of them, and then pow, right upside the head. This band is one part Pantera, the other ZZ Top to me. It's a weird combo that works really well. Each song advances the bands cause to be relevant as they really should be at this point. There is a bit of a hole in the scene for a band like this, but not anymore. The music as mentioned is heavy, full of attitude, but actually really catchy at the same time. Dig around for the track on Youtube for 'Pissed Off and Mad About It' and you'll see exactly what I mean. Very cool stuff that will have appeal to rock and metal fans.

Category 5 - Off the Ivory Coast   © 2010 Reeltime Records

You really have to admire a band that is willing to take risks in today's market. Category 5 claims to be an Arena Rock band. This band exemplifies what the Arena Rock thing was all about. Polished music with great guitar riffs and solos. Melodic vocals and just an overall presence that would really make the rockers of the 80's, or maybe even the 70's proud. I mention 70's as this band has a little bit of the 70's Progressive feel to 'em. There is also a definite 80's edge to their sound in places. The album is more of an e.p. and has some great variety with each track having its own personality. Keep an eye out for these guys!

© 2010 Heavy Metal Resource