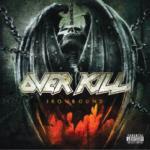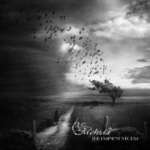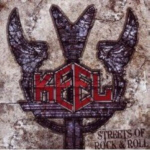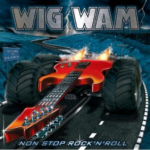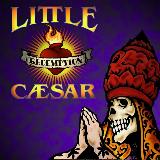 Mehida - The Eminent Storm   © 2009 Bullroser Records 

Decent release from these Finnish Christian Melodic Metal band. This album has a few different things going on with the music including some good chugging guitar work that bases itself in a lower deeper guitar sound, mixed with very peaceful sounding melodies which is one of the higher points for me. Also there is a bit of a progressive feel to the album in places as well. Being Finnish, one might wonder how dark this album could be even if it is based in Christian. Answer, not really dark at all. Some Finnish bands can sound very ominous while being Christian which is confusing. This band does it the right way with great results.

Available: Now   Rating: 7.5/10   Genre: Christian Metal   Website:  Myspace  
Overkill - Ironbound   © 2010 E1 Music

My new year could not have gotten started any better then an Overkill album. Everyone that knows me knows my love for this band. The icing on the cake is that this album is very old school in many ways. Definitely has more of a speed thrash feel to it in my opinion and really lets the band flaunt there skills and flash. I think it is very important to mention just how consistent this album is. For me, this is probably the best material by the band since the 'Horrorscope' album which now goes quite a ways back. All I can say to the band is good job once again. You stick to your principles and have made a killer album! Essential!

Keel - Streets of Rock & Roll   © 2010 Frontiers Records 

It's nice to see the reunions keep happening. I cut my teeth on hard rock with alot of these bands like Keel. What makes the whole thing sweeter is when the band makes some of the best music of their entire career with the reunion. This is the case with Keel. This album hits on all cylinders. It's very faithful to the 80's hard rock sound with some very good rocking tunes and some nice ballad type songs. Ron Keel sounds really good, not totally like his early days, but definitely still has it. I love the guitar work on this album as well. This album is consistent and provides a very enjoyable listen without pushing track forward. Good job guys!

Wig Wam - Non Stop Rock 'N Roll   © 2010 Frontiers Records

Been listening to Wig Wam for a few years now. This is the third album I have checked out and I feel that I can compare albums at this point. What you get with their latest is pretty consistent with the last album 'Wigwamania'. For the most part you could say it's alot like 'Hard To Be A Rock And Roller' as well although there are a few tracks on that album that really stand out. The new album as well as the previous are consistent with great music but may only be slightly lacking those standout type of tracks. This band is very good and the new album is gonna definitely appeal to old school hard rock and glam fans. Recommended!

Little Caesar - Redemption   © 2009 Dirty Deeds

Another band I used to listen to alot back in the early 90's before the Grunge explosion. Been awhile since I had heard anything from this band. I had heard that the new album was a bit more like the bands debut, and I would have to agree. It's simple and fairly raw in its sound. I've always classified this band as a good ole rock band with a bit of a Southern feel to them. That's where they are on this album. I love the even feel to the music. The flow of the album is one of its best attributes. You can kick back and enjoy 'Redemption' from start to finish without the filler some albums have. If you were a fan of Little Caesar or rock in general, get this!

Available: Now   Rating: 8/10   Genre: Rock   Website:   Myspace
© 2010 Heavy Metal Resource