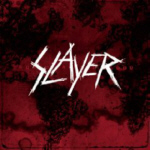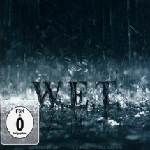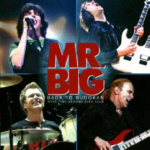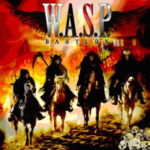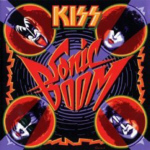 © 2009 Heavy Metal Resource

Slayer - World Painted Blood   © 2009 Sony/American Recordings

Great album from the veteran thrash band. This album to me is the best work since the early 90's. 1990 to be exact with the bands album 'Seasons in the Abyss'. The album is typical Slayer thrash with a few slowdown areas. Overall, it rocks the hell out and will have quite a bit of appeal to old fans along with the newer fans. There is a DVD companion that was packaged with this album which to me was a bit uninteresting. It features the music of Slayer, but is not the work of the band. If you like that type of thing, then the special edition is for you. Just be warned that it is a bit violent. I'll just bite down on the album and have a great time!

W.E.T. - W.E.T.   © 2009 Frontiers Records

This album is gonna get alot of melodic rockers very excited. The band features Work of Art's Robert Sall, Eclipse's Eric Martensson, and Talisman's Jeff Scott Soto. Thus the name of the band. The music has an edge to it, but what drives this album is the vocal work and melody. What stands out to me is the consistency of the music. I say this in terms of quality. This stuff is phenomenal and provides a more enjoyable listen due to the fact that you do not have to fast forward anywhere. Just pop it in and enjoy the listen as I couldn't find one single thing that I didn't deem top notch. One of my absolute favorites of the year.

Mr. Big - Back To Budokan   © 2009 Frontiers Records

I was a big fan of Mr. Big early on in their career. The first 3 albums in particular. There were a few things between then and now that were released, but this is really the first thing I have paid attention to in quite awhile. The release in ways is a reunion for the band and a live 2 disc release. It sounds good in terms of sound quality and features a very good amount of fan favorites. There are also a couple of bonus tracks. 'Next Time Around' is a studio track that sounds decent. You will also get an Argent cover of 'Hold Your Head Up'. It's a nice dual disc package with some great music that brings back good memories.

W.A.S.P. - Babylon   © 2009 Demolition Records

It's always interesting to see what Blackie Lawless is going to do next in his lengthy career. He always seems to explain his current thoughts on anything related to the album and why he wrote the way he did. 'Babylon' is no exception. There is some political undertones here with parallels to biblical events. I think in alot of the same ways as Lawless so I tend to enjoy his point of view politically. The music is pretty typical of W.A.S.P. music. I would say the only downside is the number of new tracks. There are 9 total tracks with 2 of them being cover tracks. It's all very good stuff and I'm definitely ready for more when it comes along!

Kiss - Sonic Boom   © 2009 Kiss Catalog

Didn't these guys retire...a few times? Well, it's all good as enjoy Kiss music and am always warmed up for another album. 'Sonic Boom' is the bands latest and was released exclusively thru Walmart. Not sure if I like that trend, but I'll roll with it for now. You do get alot of band for the buck with this album. You get 'Sonic Boom' on disc 1 which is a decent album. It rocks although not groundbreaking, but has some classic sounds mixed with newer sounds. You get 'Kiss Klassics' on disc 2 which are re-recordings similar to the Journey release. You also get 'Live in Buenos Aires' on DVD. It's a great package overall and recommended!