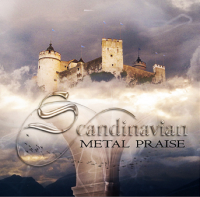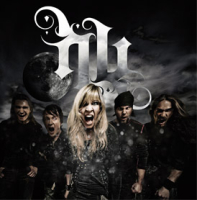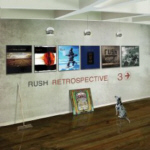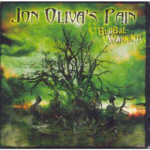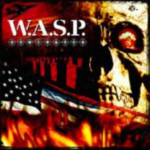 Rush - Retrospective 3   © 2009 Atlantic Records

Hard to believe that Rush has been around for so many years now and have been putting out some of the best progressive rock music out there. The Retrospective albums are a greatest hits type package that showcases some of the bands best tunes from certain years of their career. Number 3 is from 1989 to 2008. I think the track selection of this particular compilation is excellent. My favorites are from the earlier albums that are included with this album, but the later stuff has some decent selections as well. The songs sound great as far as production goes. If you are a fan of the later era and need 1 disc to pack around, check this out!

Available: Now   Rating: 8/10   Genre: Progressive Rock   Website: Rush Official
Scandinavian Metal Praise - Scandinavian Metal Praise   © 2008 Bullroser Records

Finland is an interesting country when it comes to music. There are a wide variety of styles that come out of there from death metal, to rock, to Christian metal. The latter is what Scandinavian Metal Praise is. What is surprising is how this band can take Christian content, add a heavy sound to it, and keep it memorable and catchy at the same time. Obviously, this may not be for all tastes, but the band does this type of thing pretty well. I'm not exactly sure how hard this is going to be to find as the label is based in Finland, but if you have a thing for Christian music, heavy in particular, you may want to search this out.

HB - Piikki Lihassa   © 2008 Bullroser Records

This is the second release we have had a chance to check out from Bullroser Records artist HB. The band is heavy and Christian based. The big difference in this release from the last release is that the band sing it in their native tongue which may not appeal to some tastes. For those who don't mind that sort of thing, there is some decent stuff on this album. In some ways it almost sounded progressive-tinged. Moments of tempo change with a melodic feel and some good frenzied riffs add to this release.This band does quite well in their native country from what I understand. It will be interesting to see if they get some attention in our market.

Available: Now   rating: 7.5/10   Genre: Christian Metal   Website: HB Official
Jon Oliva's Pain - Global Warning   © 2008 Locomotive Records

Fans of Savatage have probably already been checking out the Jon Oliva's Pain stuff by now. This is the third installment by this band and might be considered the most experimental to date. What I find cool about these releases is the inclusion of riffs and pieces of songs that were written back in the days of Criss Oliva and Savatage. It's a nice addition to the album and brings a personal side to the music for fans of the late Criss Oliva. I personally think that fans of the 'Streets: A Rock Opera' album by Savatage might find this album quite enjoyable as it showcases some similar melodic moments. Good stuff!

W.A.S.P. - Dominator   © 2008 Demolition Records

This album has actually been out for a bit now as an import. I don't believe it has seen domestic release which is a shame. The album is very political which has been the case if you look back at some of the recent albums Lawless has written. The music is on par with some of the later albums as well. It's heavy with a touch of depth and atmosphere. Lawless tends to pay close attention to the political scene and wraps some of his songwriting around it. It is refreshing to have an artist call it like it is in this day and age instead of trying to be politically correct. The album is decent and left me wanting more, maybe involving the current political scene.

© 2009 Heavy Metal Resource