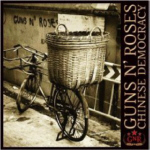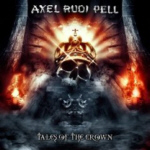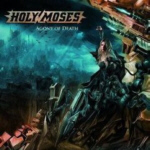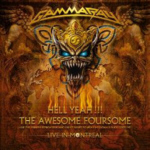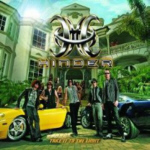 Guns n' Roses - Chinese Democracy   © 2008 Geffen Records

It has been a really, really long time since we were able to dig into some new Guns n' Roses. Well, maybe more like Axl Rose and friends, but we're gonna go with this because I really like this record. It doesn't have the same attitude as earlier records, but I find this to be very smooth and somewhat sophisticated. There are a few good rockers and a plethora of melodic numbers along with piano and stuff like that. Fans of this band are aware that they don't make the same album twice and it is apparent here. With that being said, go into this with an open mind and you are more then likely gonna find quite a bit to like. Very good stuff!

Axel Rudi Pell - Tales of the Crown   © 2008 SPV/Steamhammer Records

Veteran guitarist Axel Rudi Pell adds his latest album to his lengthy career. The album is consistent with the last few albums although I think this album is probably my favorite since the 'Masquerade Ball' and 'Oceans of Time' albums. There is a finesse here as there has been for a long time. The album has a pretty good flow with good discipline being shown throughout. Although we know how explosive Pell's guitar playing can be, the songwriting comes first on this album. I also think that the albums instrumental track is some of the best instrumental work I've heard Pell do. Glad to see he is still churning out quality.

Holy Moses - Agony of Death   © 2008 SPV/Steamhammer Records

I can't say I had ever heard this band and they have been around a very long time. The female fronted power metal act definitely grab your attention with the ferocious guitar riffs and the very edgy female vocal work. I thought the melodic wind downs between songs was an interesting touch and worked quite well.  I think this element adds complexity to the music. One thing that can't be missing from a great thrash style power metal record is the big riffs. The album is full of them. The other thing to mention is that it is all delivered nice and tight. You can sense that this band is veteran and been churning music out for a long time. Solid.

Gamma Ray - Hell Yeah!!! The Awesome Foursome - Live in Montreal   © 2008 SPV/Steamhammer Records

This new live album from Gamma Ray has quite a few things going for it. First, the track selection is pretty decent. Live albums typically don't appeal to everyone and in order to get the most appeal to the fans, there has to be a decent amount of familiarity. This point is achieved well. Also, the recording sounds great and the musicianship is top notch. It is hard to believe that these four guys put this much sonic material together live and do it as well as they do. Melodic speed metal can be difficult to deliver, but Gamma Ray is one of the best. The album spans 2 discs with the second having bonus tracks, at least on my copy. Very good!

Hinder - Take it to the Limit   © 2008 Universal Music Group

I gotta be honest with you. I had never heard this band as I don't listen to the radio. The only reason I bought this was due to the fact that Mick Mars of Motley Crue played on the title track. Going in with zero expectations, I actually came out of this listen very satisfied. The music reminded me of the heyday of the 80's, good attitude and punch along with infectious melody. I actually backtracked and bought the bands first album and felt it was definitely inferior. I probably would have passed on this album if I had bought the bands debut first. If you haven't heard this band and love melodic hard rock, this one is alot of fun.

Available: Now   Rating: 7.5/10   Genre: Melodic Hard Rock   Website: Hinder Official
© 2008 Heavy Metal Resource