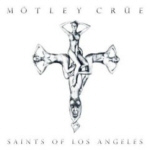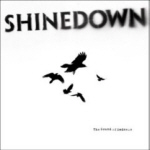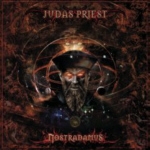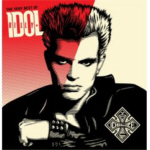 Mötley Crüe - Saints of Los Angeles  © 2008 Eleven Seven Music

Been over a decade since we had an album from the Crüe in original form. 'New Tattoo' was missing Tommy Lee so that would take us back to 'Generation Swine' as the last all original member album. This album really is the bands best work since 'Dr. Feelgood'. Loud and raunchy and pretty consistent. the only thing I found disappointing was the fact that the music was influenced by outside writers. The music comes across sounding just like a Mötley Crüe record, so that doesn't detract too much at all. The version I picked up also features a bonus DVD with a promo video, some making of stuff, and a few other minor things.

Judas Priest - Nostradamus   © 2008 Sony Music

Here is an album that I had alot of anticipation for. Two discs of Priest goodness is what I figured we were gonna get with this album. What actually was delivered was a very dark and moody album which one would expect. I came away from this one pretty disappointed as the guitar drive was missing with alot of keyboards taking their place. It's not that this is a bad album, it's actually quite ambitious and experimental for the band. In a time where bands are getting back to basics, this album to me just fell short. There are a few good burner tracks on here and quite a few more melodic and moody numbers. Hoping for that return next time.

Shinedown - The Sound of Madness   © 2008 Atlantic Records

I went into this album not expecting alot as I wasn't real satisfied with the bands previous release 'Us and Them'. I came away from the first listen to the bands latest pretty blown away. The album opens very heavy and has a bit of a rollercoaster ride in tempo. The heavy stuff is really good and the melodic stuff is equally as good. I would say that this album is probably the bands finest to date. The band are more recent to the scene with this album being their third, but there is a maturity that they show with 'The Sound of Madness' that make them a contender. One thing is for sure, this one will definitely grab some new fans!

Billy Idol - The Very Best of Billy Idol: Idolize Yourself   © 2008 Capitol Records

This is a very good compilation from the legendary punk rocker that has had a serious crossover through his career to other genres including hard rock fans. So why another greatest hits package? Not sure, but there are reasons why this one stands out. The 2 new tracks, 'John Wayne' and 'New Future Weapon' are rock solid and not filler. The added DVD is a nice bonus as there are 13 of his promotional videos included on DVD for the first time for one decent price. As long as the Steve Stevens/Billy Idol team is intact, I have all the faith in the world in Idol's music and 'Devil's Playground' and the 2 new tracks prove just that.

Night Ranger - Hole in the Sun   © 2008 VH1 Classics

Night Ranger has been active off and on through the last decade and has released quite a bit of material, so I wouldn't necessarily throw them in with those making comebacks. 'Hole in the Sun' is the bands latest and has some pretty decent material in both the heavy rock area as well as the more melodic stylings that we have come to be used to. There is actually a pretty decent balance of both. There is some very good guitar work and overall the songs are pretty good. The vocals are slightly different with Blades being a bit more familiar then the rest. Apparently there has been some turnover in the band since this was recorded as well.

© 2008 Heavy Metal Resource