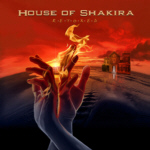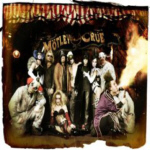 Reviewed by Dave Palmer

Releasing awhile after it's DVD companion from the Carnival of Sins tour is the CD version. You can't drive down the road watching the DVD after all. Now you have a version to pop in your deck. The album is a 2 disc set containing a very cool track selection from the show. I reviewed the DVD release previously and mentioned at that point that I was quite happy to see the band add sons to their setlist that haven't been played in a very long time. I actually caught the band on this tour as I have many times before that. I liked the flow of this particular show. It was like taking a run through the bands catalog from beginning to end highlighting certain tracks. This tour attracted over a million fans and was over the top visually as well as musically. If you were wondering if the band still had it, they proved once again that they did indeed. As good as the album is with track selection and the bands tight and top notch performance, it isn't without a minor flaw. I think it is important to mention that the album is censored with audio dropouts in place of the cursing. If you don't mind that sort of thing, then this probably won't be an issue for you. If you are a purist or somebody who wants to hear the cursing, this is definitely gonna stand out like a sore thumb in places. I hear that the import versions are uncensored showing what a true Motley performance is like. Obviously you get the general idea of what the cursing is and what it's all about by listening to it, but I just figured fans would want to be at the least educated on this. Aside from that minor detail the album has everything you might want as a fan. I definitely prefer the visual version on DVD because to truly experience the Crue, you either have to be there live or see it in a visual format. The CD set is decent however. Sound quality is decent and the discs are packed with music. Now what I want to see from the band is another studio album that defies the genre as it is. Motley has always been on the edge of it all and I have faith that they can bring it again. So what do you say guys?

Overall

It's live and it's Motley Crue. This is where the band is at their best. The track selection is quite good and spans across this 2 disc set. It is important to mention that the domestic version is censored and doesn't have the PA that one might expect. Audio dropouts are the censor format with this album. Other then that, very cool stuff from a legendary band.

Questions or Comments? Email us by clicking
here
.
Reviewed by Dave Palmer

House of Shakira are once again back with their latest melodic platter 'Retoxed'. I kind of missed the buzz that this band created early on, but definitely caught on later to why there was a buzz in the first place. This band puts their music together with infectious melodies, great harmony vocals that are also big in nature, and great hooks. Can't forget the hooks.  The latest album contains 11 tracks of pretty consistent AOR and hard rock type stuff.  As much as I have always loved very heavy music, I have also found this type of music equally important due to my taste for balance. The band capture your attention by keeping things fairly consistent, but also adding in subtle things such as a great guitar hook that may be heavier than the rest of the album or maybe even a dreamy memorable melody or tone. It's nice to have upbeat music as well with all of the negativity you get in today's market. You can only take so much of that before you want to have fun again, and that's what this band is all about. There are similarities in their music to what made the 80's so great for this style of rock. The band is still churning it out in that style which is part of their appeal.  What I think stands out the most with this album is the vocals. Not only the main vocals, but the bands harmonic vocals. In some ways it's similar to something you would hear in classic Styx or bands of that caliber. I love the way the album opens up. The band offer up a short, very melodic vocal driven track that drops right into the second song 'Small Town'. This second track could have fit into and hard rock album of the late 80's.  'No Faith'  and 'Gabon Viper' showcase a bit of an edge in the guitar sound. To me, 'High Above' is one of the most catchiest tunes on the album. 'Red Alert'  would make a great single due to it's accessibility. 'Bloodline' is probably my favorite track on the album. It combines some of the best vocal work with a nice hard driving guitar sound. The band sound like they had a good time writing and recording this record. You hear about artists that write albums that reflect where they were at in their life through the sound of the album. If for some reason that was the case here, it would be safe to say this band was in a good place. This is the type of album that is missing in the domestic scene for the most part. Once in a while you will get a Journey album or something along those lines. These types of albums used to be commonplace. Sure would be nice to get back to that era again. Nicely done once again.

Overall

Another solid upbeat effort from these Swedish melodic rockers. 'Retoxed' is fairly consistent through the listen and is based in a melodic hard rock or AOR sound. This album to me is pretty complete meaning no need to hit fast forward to skip anything. It's good to hear an album come along that represents having fun. This is one of those. The album title is fitting. I am Retoxed on great melodic hard rock once again!

Questions or Comments? Email us by clicking
here
.
Motley Crue

'Carnival of Sins - Live'

©2007 Eleven Seven Music

House of Shakira

'Retoxed'

© 2007 Lion Music