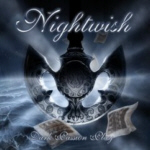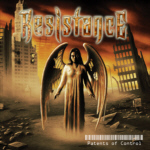 Nightwish

'Dark Passion Play'

©2007 Roadrunner Records

Resistance

'Patents of Control'

© 2007 Lion Music

Reviewed by Dave Palmer

Nightwish has become a very large band through the years. I remember listening to them back in the days of their earlier releases when I was really digging in to alot of the European metal scene. I wasn't all that interested in the band at the time, but ended up revisiting them on the 'Once' album and then checking out 'Century Child'. One of the elements that I think makes this band so strong is Marco Hietala. Being a big Tarot fan already, I think he brings his own intensity to the mix and is probably one of the big reasons I was so much more excited about the band later on. The band is now minus Tarja Turunen on lead vocals and had to audition a pretty large number of female vocalists to find a worthy replacement. The band had certain requirements that had to be met and new vocalist Annette Olzon seems to be the perfect thing. Olzon's vocals are slightly different  The music itself expands upon the sound of 'Once' with that over the top production. The opening track 'The Poet and the Pendulum' is one of the best tracks on the album and displays orchestration, heaviness, and around a 13 minute track time. The album overall to me is really consistent and has a slightly darker feel than 'Once'. I really don't think the band missed  beat at all between albums. The jump from one good vocalist to another actually came across a bit transparent unless you got caught up in following the bands progress in the search for the new singer. This album could have alot of success on our domestic scene if radio would just grab it. The music scene in the U.S. is pathetic at best with only a few bright spots here and there. A band like Nightwish and an album like 'Dark Passion Play' could change all of that. Very good stuff.

Overall

Nightwish have done a splendid job of writing a great album, keeping it heavy, replacing a vocalist, and turning it up a notch in terms of quality. This is definitely one of my favorite albums of the year to this point. If you like the female fronted slightly gothic sounding metal, Nightwish is awesome. Definitely recommended!

Questions or Comments? Email us by clicking
here
.
Reviewed by Dave Palmer

Lion Music out of Finland is really sporting quite a few different sounds these days. If you went back a few years, you would hear many more Neo-classical bands and shredders. The label has opened it up with some more modern metal bands as well as progressive type stuff as well. Resistance is one of their power metal bands that hail from America and stay away from the angry sound of hardcore. It's all about being a bit more sophisticated then the usual heavy crap with unintelligible vocals and grind sessions. This band pounds it out, keeps it interesting and really, I wish would catch a few other industry types attention as to what good metal really is these days.  This band is consistent from album to album. You know what you are going to get each time, but they approach it slightly different to avoid being redundant. The story behind the bands latest album is an interesting one. It revolves around one man's idea of an ideal society that is free from the usual BS the world offers. This is all accomplished through a device that the guy actually gets a patent on, thus the title of the album. I like albums that give you a bit more to think about as they roll along rocking you out. The album was mixed by Neil Kernon which some of you may remember as being a presence through the heyday of the mid to late 80's. I think it's all done pretty well. The music and band have evolved a little since the bands debut 'Lies in Black' which we also liked. To really nail this style down, it is mostly heavy with a dark feel. There are definite double bass beats which keep tempo up a bit. Fans of bands such as Iced Earth might have a definite interest in this. It's definitely nice to see American acts getting a little exposure somewhere if not here on a decent scale.

Overall

Solid metal that borderlines thrash. It's a bit more sophisticated then your typical thrash record, but isn't what I would call progressive either. The band definitely have their chops down in the musician department as well as songwriting. If you haven't heard this band before and like it more on the fast and heavy side minus the crap vocals that are so prominent in today's market, give these guys a listen.

Questions or Comments? Email us by clicking
here
.