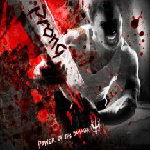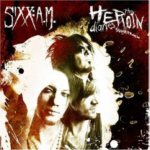 Sixx A.M.

'The Heroin Diaries Soundtrack'

© 2007 Eleven Seven Music

Prong

'Power of the Damager'

© 2007 13th Planet Records

Reviewed by Dave Palmer

Nikki Sixx has shown quite a few different sides to his musical career through the many years. Sixx A.M. to me is definitely another side. The subject of this particular album is quite obvious to anyone that knows anything about Sixx. What is interesting and quite entertaining is the music itself. Nikki has some great musicians along for the ride with this release. DJ Ashba and James Michael join Sixx for a journey through sound and subject. If you are coming into this album expecting anything along the lines of Motley Crue or anything along those lines, you may be surprised. The album has quite a bit of depth to it. Melodies run through these tracks and the overall sound matches the subject of this album very well. To me, this album is important and has a serious amount of relevance in today's world. The album covers a year in the life of Sixx back in his days of drug addiction and the fact that things could have gotten much worse. There are alot of people in the world that struggle with this very type of thing. This album is a testament to the fact that one can rise above this destructive lifestyle and things can get better. What makes this album equally important is the fact that a portion of the proceeds are donated to Sixx's own charity 'Running Wild in the Night'. Back to the music, I think it's all quite good. Probably some of the most depth oriented stuff you will have heard from Sixx which just continues to show the possibilities are endless for Sixx and his writing. It's all hard rock based with some parts being intense and others being downright melodic. The end result of this collaboration with Ashba and Michael is very well done. I think it's definitely worth checking out , not only for the great music, but also the history of one of rock's most well known musicians and the struggles he has endured. Very good stuff!

Overall

A very good album that takes a look back at some very tough times in Motley Crue bassist Nikki Sixx's past. It almost comes across two fold. One for being just great music and two for being good medicine for those in need. It's different then you may expect from Sixx, but is very much rock based and has some great heavy moments. Recommended!

Questions or Comments? Email us by clicking
here
.
Reviewed by Dave Palmer

I have been listening to Tommy Victor and Prong for quite a long time now. I probably became a fan back in the days of 'Prove You Wrong' after seeing the video for 'Unconditional'. It also helped that the music from the album 'Beg to Differ' was used back in the heyday of the Headbanger's Ball. The band have covered a few different sounds through their career, all heavy. I also like to think that they have influenced alot of today's artists in one form or another. The bands latest album ' Power of the Damager' is a bit of a return to the bands earlier sound in some ways, but also reaches ahead slightly as well. With this band being as influential as they have, I like to see them as returning to the throne that others have wanted to take. This album as mentioned is more oriented to an angry sound more then some of the popular stuff they did that could have been in more heavy oriented dance halls. The head banging is evident with all of the frenzied drums and riff rocking on this album. One of my favorite tracks is 'The Banishment'. Nothing overly technical going on here, but this track to me is serious ear candy and does sound like Prong of old. I would say I am a bigger fan of this sound then maybe the 'Snap Your Fingers' stuff, although I quite liked that as well. I just started with this band in a more heavy straight forward sound and that is where I relate best. The album is pretty consistent at being heavy and the sound stays pretty even throughout the listen. Other tracks I like include the opener 'Looking for Them', 'Pure Ether', 'Spirit Guide', Messages Inside of Me', and 'Bad Fall'. I don't really consider there to be anything weak. If you are a Prong fan or a fan of the type of music they play, I'm sure you will probably like this album quite well. Good heavy stuff once again!

Overall

Returns to the glory days of the heavier stuff. Great riffing throughout this release and Victor nails it vocally once again. I wasn't as big of a fan of 'Scorpio Rising', but never lost faith in the band and that an album like 'Power of the Damager' was right around the corner. Good heavy stuff from Prong once again. Nicely done gents!

More info: Prong Official Website

Questions or Comments? Email us by clicking here.