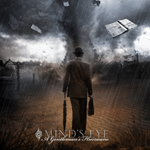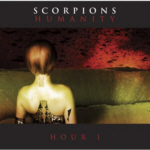 Scorpions

'Humanity Hour, Vol. 1'

© 2007 New Door Records

Mind's Eye

'A Gentleman's Hurricane'

© 2007 Lion Music

Reviewed by Dave Palmer

I think that time comes in every good band's career where they put together an album that will be a definite classic in the genre and one of the band's finest moments. With Mind's Eye and the fact that they seem to have plenty of fine moments, to say this one is even bigger then usual really says alot. 'A Gentleman's Hurricane' is a conceptual masterpiece that deals in sinister plot in some ways like Queensryche's 'Operation: Mindcrime'. What this album has in common with Queensryche's album is the visual nature of it. The music translates very well through the tone and mood in the way the song was written. The listener gets it through lyric and tempo. The narration in the storyline tends to help out, but with some of the background sounds and just things that are going on, it isn't really hard to figure out. In a nutshell, it's delivered very well. I think this band should be on larger map due to this record. I know that there are a fair amount of fans that have alot of respect, but these guys are really good. It is hard to really point out what my favorite tracks would be. The album fits tightly together as one would expect.  That's the whole idea of this type of album. If I had to pick out one track that I like immensely, it would be 'Feed My Revolver'. I like heavy music. The guitar sound and the background atmosphere of this song is absolutely intense. The atmosphere of the album is one of it's best attributes. Angry when it needs to be and somber when necessary at the other end of the spectrum. This album could be, although not sure if it will be, one of those albums which others are gauged against for quality. Mind's Eye is a definite force in progressive and metal in general. Those who are fans already know this, and for those that don't, you need to to check this band out.

Overall

One of the years best releases without a doubt. Mind's Eye keep kicking things up a notch with each release. They may have kicked it up much more then a notch with 'A Gentleman's Hurricane' however. This album is special and could go down in rock history as one of the best. If you haven't checked out Mind's Eye, but do like the heavier side of progressive and just great rock and metal music, it's a clear winner!

Questions or Comments? Email us by clicking
here
.
Reviewed by Dave Palmer

After ups and downs in the last decade for one of hard rocks best all time bands, one wonders where the band may be at with their latest release.'Humanity Hour, Vol. 1'? I felt that their previous effort 'Unbreakable' was a definite step in the right direction as I mentioned back then.  For this outing, the band had Desmond Child along for the ride from a production and writing stand point.  I think the results are splendid. The album is conceptual in nature dealing with the risk to humanity and humanity taking it back, I believe the story was written by Desmond Child and is interesting. The music has both an edge and a whole lot of melody. This is what makes a great Scorpions record. The album opens with the very heavy 'hour 1' which works very well. The track that follows, 'The Game of Life' is one of my favorites and is classic of what you expect from this band. Good edge with memorable sing along choruses. Maybe one of the tracks with the most hit potential in my opinion.  Another would be the track 'Love Will Keep Us Alive'. This track is a bit more melodic and would fit well in a more radio friendly atmosphere.  'Love is War' is another very cool track in my opinion. More melodic stuff here. This track has those instantly memorable choruses that we've come to love from the Scorpions. Not to totally focus on the more melodic stuff, the rockers here are very cool as well. 'The Cross' has nice punch to it. I already mentioned the opening track as a rocker. '321' is another heavy tempo rocker that most Scorpions fans are sure to like. I think the balance on the album is good. I have some some decent things happen in the past with Child involved and I can say there is no difference here. It's a very solid effort from the band. Here's to hoping that they keep it up!

Overall

A solid effort from this veteran hard rock band. The elements that make a hard rock record, or even a Scorpions record great are here. Desmond Child worked with the band on this record and the results are very cool. It's been out for awhile overseas, but we finally got our domestic version and I think it was worth the wait. Very good stuff.

Questions or Comments? Email us by clicking
here
.