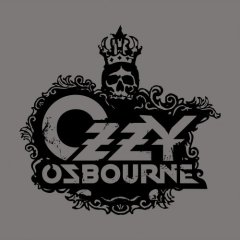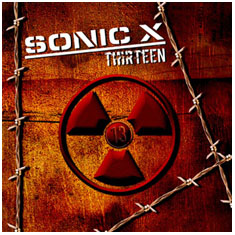 Ozzy Osbourne

'Black Rain'

© 2007 Epic Records

Sonic X

'Thirteen'

© 2007 Chavis Records



Reviewed by Dave Palmer

I don't know about you, but I have been wanting a good Ozzy record for quite some time. I didn't totally get into the whole Osbourne's thing when it was on. What I want from Ozzy is what he has been delivering for nearly 4 decades now. Great heavy rock and roll. It has actually been around 6 years since we saw new studio stuff. Obviously the man has been very busy, with Ozzfest and the other stuff he gets involved with, but finally we get that new studio record. I have to tell you, I really like this record. There is a very cool vibe running through it. It's a heavy vibe obviously, but there is also something very classic sounding about this album. Not as a whole, but it is there. I would say this is probably my favorite album since 'No More Tears'. It is in no way as polished as that album was. This album has a darker sound to it. If you didn't think Ozzy still had it in him, think again. The only weak part of this album in my opinion is that it only has 10 tracks. That's pretty typical of the way things used to be, but in this day and age I always like to see more, and quite often you do. That's only a minor complaint and has nothing to do with the actual content itself. The album starts out with that heavy vibe I mentioned with 'Not Going Away'. This tune has a very thick sound to it which also holds true with the first single 'I Don't Wanna Stop'. The album shows some nice depth with 'Lay Your World On Me'. As far as lighter stuff, Ozzy always seems to add one to each album. 'Here For You' is that track for 'Black Rain'. This song sounds very similar to other tracks from the past such as 'So Tired' or 'Time After Time'. It's a good track, but nothing you haven't heard before. Obviously, it's all about the heavier stuff. I can't help but think that fans are going to dig this album. If you do go out to get it, keep in mind there are versions early on that will give you 2 free tickets to Ozzfest this Summer. This is limited to supplies and how long they last. It's good heavy stuff and hopefully influences some other bands to follow suit.

Overall

It's nice to hear from Ozzy again from a studio album standpoint. It has been nearly 6 years now so we are way overdue for this. The album is pretty dang good overall. I am happy with where Ozzy is currently. I felt their was a bit of a dip in songwriting through the 90's, but feel that he has picked it back up with 'Black Rain' Lets just hope it isn't another 6 years until the next studio release. Recommended!

More info: Ozzy Osbourne Official Website

Questions or Comments? Email us by clicking here.

Reviewed by Dave Palmer

We have seen some pretty cool bands come out of Canada. Sonic X hails from Toronto and offer up a good hard rock sound with an ever so slight modern edge. 'Thirteen' is the bands second release and the follow up to 2004's self titled debut album. This latest album offers up 12 tracks. I think Sonic X is a good crossover band. Not to crossover into other genres, but to kind of bind new fans of hard rock to old. The music is heavy, has a classic feel, but with it's slightly darker sound may appeal to a newer and younger audience. If I had to say which way it would lean a bit heavier, I would say to a more classic sound. You get used to a certain songwriting structure when you have been listening to this style of hard rock for a long time. The driving force behind this album is the vocalist Adam Troy, but there is an almost equal drive coming out of the guitar and low end. This provides for the heavy vibe that permeates the album. As much as we mention that heavy vibe, the band also incorporates alot of melody into their sound. You get a great mix of this on tracks like "Seeds of Thunder' or 'Shine' with the latter being a bit more melodic. We also mentioned the modern nature of some of the music. This is noticeable in tracks such as 'Evident' or 'Disgrace'. So is there any hit potential you might ask. It depends on the market probably. The band is definitely good enough to deliver the music, but it depends on who's paying attention in the industry. It's a tough nut to crack. If I was personally to lead off with a single, I might try the opening track 'Crawl' on the heavier side and 'Shine' on the more melodic side. I think both have enough potential to get some interest. Once that interest is established and the fans know about this band, they have just as good of a chance as any to sell albums. The quality is there and they are definitely in the right direction. We'll definitely be watching to see how things go for this Canadian band.

Overall

A pretty decent sophomore album from this Canadian band. Sonic X has a bit of a mixed sound. You'll get some good classic sensibility with some modern edge. The band isn't lacking in delivery with the musicianship being very good. Songwriting is decent as well. I found that most of the album was on the catchy yet heavy side. I like the injection of melody as well. Music to me has to be at least a little friendly this way. I don't go much for a good bludgeoning. If you are in the market for a solid current sounding hard rock record, gives these guys a spin!

Questions or Comments? Email us by clicking
here
.