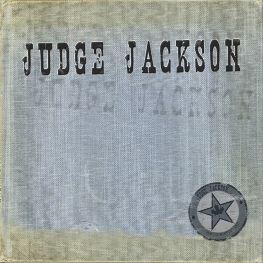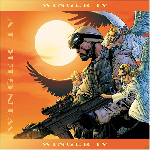 Winger

'IV'

© 2006 Shrapnel Records

Judge Jackson

'Judge Jackson'

© 2007 Curtis Joe Records

Reviewed by Dave Palmer

1992 obviously wasn't a kind year for alot of melodic hard rock bands. Or maybe pop metal or whatever you want to call them at the time. Things changed pretty drastically leaning towards the grunge sound. Winger managed to get another good album out that showed the bands songwriting progressing. Maybe even away from the Pop Metal sound that was a bit more apparent on the bands first two releases. 'Pull' had some stuff that was catchy, yet in some ways maybe a bit more sophisticated then the earlier stuff. The band broke up some time after that release which is known already. Fast forward to last year. The band announced a reformation or reunion if you want. Following that announcement comes the bands latest effort 'IV'. This new album really is a mixed bag for me. In some ways it is definitely a progression from the 'Pull' album and it's sound, but you can really call this album Progressive in alot of ways. That sophistication exists here. For this reason it is taking me time to warm up to this latest effort. There is no doubt that the music is good, it's just not what I had wanted from this band. I miss the melodic hard rock days and love to see bands such as Winger make a comeback, but I would loved to have heard a bit more fun instead of the Iraq war subject material and a more serious tone. With that being said, the music really is good. There is a quality that is evident that I will surprise some. This band is capable of quite a bit and this album proves it. So with all of that being said... it's really good stuff, but makes me miss the old Winger that much more.

Overall

Not what I expected necessarily, but decent stuff nonetheless. It's geared more to progressive although not a flashy progressive. The album is probably the most serious that the band have offered up in terms of subject material. It's good stuff, but I definitely miss the bands earlier sound.

Questions or Comments? Email us by clicking
here
.
Reviewed by Dave Palmer

Here is a band that I really like. Judge Jackson isn't only a very solid Southern Rock sounding band, but they are good friends of mine and very good at what they do. This particular review is an interesting one for me to do. It's a bit backwards from my usual process. I have had the chance to catch Judge Jackson live quite a few times. This has also enabled me to hear about everything on this album live over a year ago. So for this review I have to look at how the music translates from live to studio versions. It's been fun listening to it this way and having a background on each track and what they mean. The translation from live to studio comes across very well. The band are very good at keeping things real or raw if you like in both instances. The band have also followed the formula that worked for 'One Diamond'. Half of the album is light, the other half being more rocking. Definitely has a very even balance. The album opens with 'Stand Up' which is the rocker of the album. Definitely the most attitude of the rockers. The tempo from here sways from heavy to melodic with the first lighter number being 'Hangin' On'. Some of the other melodic tunes include 'Soon', 'Always in a Hurry' which is a personal favorite, and 'Hold My Hand' which is my nomination for first single. The rockers are the already mentioned 'Stand Up', 'Grin', the catchy 'Lift the Bottle', and the rowdy 'Rock 'n Roll'.  These songs are well crafted and show that some artists know that it's all about the songs. Good songs has always been where it's at and judge Jackson has no problems writing them!

Overall

The band show great confidence on their latest release of Southern Rock bliss. Good things are happening for Judge Jackson with their music being picked up for things like the NHL playoffs a while back as well as shows like 'My Name is Earl'. People are taking notice. This release should only further all of that. It's all about good songwriting and if you are into that, this one's a gem!

Questions or Comments? Email us by clicking
here
.