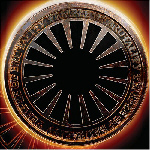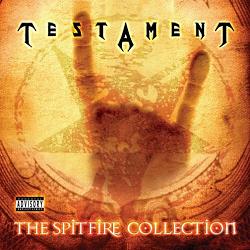 Testament

'The Spitfire Collection'

© 2007 Spitfire Records

Temple of Brutality

'Lethal Agenda'

© 2007 Warcon Records



Reviewed by Dave Palmer

So what can one say about this band that hasn't already been said. Testament has been one of the single most important factors to the Thrash genre since 'The Legacy'. Album after album has shown the band to offer up a very consistent quality and through time even pick up their intensity. That particular element shows more in the Spitfire era then possibly anywhere else. This particular collection encompasses that era with a few offerings from the albums that they released starting with 'Live at the Fillmore'. As far as the studio albums, we get a few good tracks from 'Demonic' as well as 'The Gathering'. 'First Strike Still Deadly' has a few here as well with the band giving us some fresh sound to some already classic tracks. As far as more live stuff, there is some 'Live in London'. If you were to look back at the bands now lengthy career, it almost feels like two eras. The band have released a bit slower as far as studio material under Spitfire with good reason. With Chuck Billy's bout with cancer to the more recent reunion of the bands original members, there has been alot going on even if it has been in the form or records released. All of the material on this album has already been released obviously, but it does end up being a decent compilation of the bands more recent material. I am hoping that the band will soon offer up some more studio material, but until then... slide this one in your deck and enjoy!

Overall

A decent compilation of music released through the bands era with Spitfire Records. There are a few tracks from each release, some studio and some live. Track selection is decent making this album a nice one to pack around with you while you wait for the next studio release. Pretty cool stuff from one of the greatest Thrash bands to ever play!

Questions or Comments? Email us by clicking
here
.
Reviewed by Dave Palmer

There will be more than likely a few names that you will recognize from this heavy new metal act. How about Dave Ellefson and Stet Howland? That should be enough to wet your appetite. The band is rounded out by Peter Scheithauer on guitars and Todd Barnes on lead vocals. This four man act makes a helluva lot of noise. The band in some ways could be considered thrash, but in a more moderns sense. The sound is pretty raw and angry with some political statements being made in there as well. From a tempo standpoint, this album is as consistent as an album can be. It's heavy from start to finish with the only slowdown occurring due to 'Interlude' which is short and then ends up into the closing track 'Art of War'. This album has some great riffing, but isn't necessarily dominated by it. There is a good balance provided by all four members. You have a great low end obviously due to Howland and Ellefson, but Todd and Peter round it out nicely and give a nice even feel to everything. We mentioned subject material already. There is a bit of anger present here, but it isn't just displayed through the lyrics. It is matched musically as well. The album is appropriately titled 'Lethal Agenda'. Take one listen and you will understand. Is the band similar to Ellefson's previous bands such as Megadeth or F5. Not really. Maybe in tempo, but only to a point. This band has it's own unique feel which should bode well for the fans in the more extreme side of things. Nice to see some honest heavy stuff again that you can understand and even relate to in some cases.

Overall

If you are into the heavier side of things, this band will have appeal to you. The band's sound is raw and what I term honest. You have some familiarity in members due to Stet Howland and Dave Ellefson, but the band has a well rounded feel due to Peter and Todd as well. It's political, angry, and heavy and definitely worth your time!

Questions or Comments? Email us by clicking
here
.