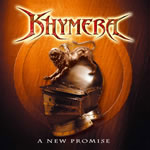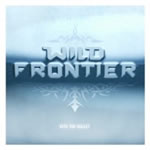 Khymera

'A New Promise'

© 2006 Frontiers Records

Wild Frontier

'Bite the Bullet'

© 2007 Wild Frontier

Reviewed by Dave Palmer

Khymera is a great melodic hard rock band that features Pink Cream 69 member Dennis Ward along with Daniele Liverani who composed the Genius rock opera, guitarist Tommy Ermolli, and drummer Dario Ciccioni. The original Khymera featured former Kansas member Steve Walsh who has also fronted a number of other great projects, but with this go around we get vocals from Dennis Ward. Yeah, I was wondering the same thing. Dennis Ward as a vocalist. Never heard him sing so not sure what the possibilities were. After hearing his vocals, I was wondering why he had never grabbed vocal duties before now. He is actually very good and has a very good voice. Anyway, back to the music. This album as mentioned has some great melodic hard rock. Nothing on this album gets very heavy with melodies leading the way. From a song strength standpoint, I feel that this album builds from the opening track 'Alone' which is actually proceeded by the intro 'A New Promise', all the way to the closing track 'All Is Gone'. There are fine rocking moments such as 'The Damage is Done' or 'Let it Burn'. Where most of the album falls in is more of a melodic retro feeling album. That is the reason why I like this album quite a bit. Takes me back to the good old days where music was fun and upbeat. That's this record in a nutshell. The very melodic stuff is very good. Tracks such as 'All That I Have', 'Tomorrow Never Comes', and the closer 'All Is Gone' are exceptional from the other end of the spectrum. This album has a very nice flow to it.

Overall

A very solid effort from Dennis Ward and Khymera. I was amazed at his vocal ability. Ward is better then alot of lead vocalists out there. The songwriting is amazing on this release. The album has a bit of a retro feel to it which is a nice thing. If you like your rock overflowing with melody, this one is a must! Recommended!

Questions or Comments? Email us by clicking
here
.
Reviewed by Dave Palmer

Anyone who has been checking out reviews from this website are going to be familiar with the subject of this review, Wild Frontier and their latest album 'Bite the Bullet'. We have been following Wild Frontier for quite awhile and have had the chance to see this band evolve. After listening to this latest effort from the band, one thing is clear. This band is consistent. If you have heard what the band has offered the market in the past, you will know what you are going to get. After a wild experimental era via the 90's with alot of other bands, this is not a bad thing at all. Call it safe, I call it smart. The band offer up some great rock tracks with a slightly more raw sound then I remember from the band previous effort. It sounds really cool nonetheless. The album flows in a more mid tempo rock feel until it reaches the catchy 'Good Things Don't Come Easy'. This tune is melodic, but upbeat. The album gets back to a more guitar thick sound with 'Before Your Heart Will Turn To Stone'. As the album progresses there are some definite highlights. Some of those for me include 'One Heart, One Soul', 'Surrounded' which is one of my album favorites, 'Restless', 'Save Yourself' with it's great sounding rhythms and background keyboard sound, and 'Where Would I Be Without You' which is a great melodic tune with instant memorability. Wild Frontier are on a familiar path that has worked well in the past. I think with this album, if you like even a few tunes, it's a good bet you'll probably like the album as a whole.

Overall

Another good release from this band. I find the music to be consistent not through just this album, but really through the bands career. The band have a formula that works for them and their fans and they really never stray from it. 'Bite the Bullet' is hard not to like. If you are a fan of melodic hard rock, this might be for you. Be sure to check out the sound samples at
CDbaby.com
with the link below. Nice job once again!
Questions or Comments? Email us by clicking
here
.