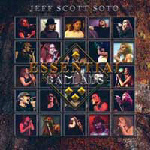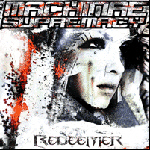 Jeff Scott Soto

'Essential Ballads'

© 2006 Frontiers Records

Machinae Supremacy

'Redeemer'

© 2006 Spinefarm Records



Reviewed by Dave Palmer

I would definitely have to say that Jeff Scott Soto is one of my favorite vocalists of all time. He not only can get it done in the heavier music with his raw energetic vocals, but he has an amazing ability to bring his soulful side to the more melodic tunes such as the ballads. As far as rock bands were concerned, I always thought the true measurement of their ability was to be able to do a great job on both sides of the spectrum. Jeff Scott Soto is one of those that can do this. He has shown this ability over and over through the many bands and solo projects he has been involved in his now rather lengthy career. The lighter side of his music is the subject of this album which is obvious by it's title. 'Essential Ballads' is a good sized collection of melodic tunes from a wide range of his albums through the years. There are definitely a plethora of more rock oriented ballads, but at the same time, Soto has alot of R&B to his vocal style, so there is a track here and there that display more of that such as the track '4U' from his solo album 'Love Parade'. This is the kind of album you want to pop in your player if you are in the mood just to lay back and be mellow. It flows very nicely with a consistent feel. Definitely something kinda cool from one of rock's very best singers!

Overall

For those who like ballads, you will love this album. It doesn't come across as just love type stuff. It just has a nice melodic feel to it and is delivered in great fashion due to Jeff Scott Soto's very soulful vocal style. I liked the addition of the Journey track 'Send Her My Love'. It's interesting that Soto has been out singing for Journey recently. He's an amazing talent and this album will just back that up from the melodic side. very good stuff if you like it lighter!

Questions or Comments? Email us by clicking
here
.
Reviewed by Dave Palmer

I love the diversity that Spinefarm brings to the music scene worldwide. They offer up a fair amount of Death metal. Decent amounts of Gothic metal and regular hard rock. Machinae Supremacy for me is a bit hard to throw in one of those categories. 'Redeemer' is truly a mixed bag of sounds which makes it all the better. The opener 'Elite' gives you an indication of what the band is capable in terms of tempo and intensity, but doesn't necessarily set the tempo for the rest of the album. The album gets off to a very heavy start but within the first few tracks takes a slight Gothic sound. I think it is worth noting that this band created an amazing large buzz before they were signed. This is a rarity in the music industry, but with the Internet at our disposal, we see this more and more as time goes on. Anyway, I mention this for a good reason. This band is very good and can really excel in different areas. If I was to try to describe the bands sound for you, I would say it leans a bit more modern in sound. There is a slight Gothic feel to alot of it. There is also a bit of Synth going on in places as well. The overwhelming feel though would be the thick guitar sound and heavy, sometimes frenzied tempos. One thing is for sure, this band is quickly becoming a contender and this album is one of the big reasons why.

Overall

What I really liked about this band is their willingness to add things to the mix for the good of the music. The synth or electronica feel adds a little to the sound and gives a nice feeling  of depth. I think that the band has the opportunity to do some very good things within the music scene with this record. There is alot going on and it all makes for an enjoyable listen! Recommended!

Questions or Comments? Email us by clicking
here
.