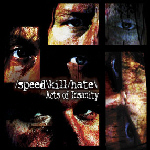 /Speed\Kill/Hate\

'Acts of Insanity'

© 2006 Escapi Music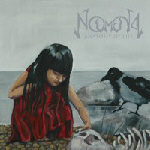 Noumena

   'Anatomy of Life'

© 2006 Spikefarm Records

Reviewed by Dave Palmer

For those who like the speed metal band Overkill, this album may be of interest to you. For a variety of reasons I might add. The fact that the band consists of Derek Tailer, Tim Mallare and Dave Linsk ought to get you in the ballpark of where this band is going to be at temp-wise. Tim has since left the band as he has also left Overkill, but with his fairly lengthy history, fans will be aware of him nonetheless. The music as far as tempo is very heavy and fast. Similar in ways to Overkill although I would say it is kicked up a notch higher in terms of intensity. Vocalist Mario does a good job as well as he adds some decent grit to an already frenzied sound. The only complaint I might have with this is that it is a bit shorter then your average album of today. Total running time is just over 36 minutes in length. That aside, this album smokes. You could say the band get to the point and deliver the goods. It will definitely not appeal to fans who like a more pop oriented sound. I think it is important to mention that the album is pretty consistent from start to finish. It's all pretty pissed off stuff and although this band is more Thrash then Hardcore, I think alot of those fans will dig this. I just hope at the same time that Linsk and Tailer keep it up with Overkill as it will be nice having two different outlets of music from this unit. It's all about intensity with this band and you gotta love it!

Overall

A fast and furious release from some members of Overkill. This music in some ways is heavier then Overkill, but is still thrashed based. It's nice to see musicians still putting it out after all of these years. There aren't alot of bands out there that one would consider Thrash, but this band wears the tag proudly. It's consistent and very heavy and very worth your time if you are into this type of music!

Questions or Comments? Email Dave by clicking
here
.
Reviewed by Dave Palmer

As some of the regular readers of my reviews are already aware, I am not a huge fan of Death Metal.  Once in awhile a band comes along that bridges it for me and has something that just makes sense. Noumena is one of those bands. The one thing I have noticed about bands who come to us from the Spinefarm family of labels, there is a decent amount of depth beyond what face value may present. Noumena has a variety of vocals on their latest release with some being clean female, clean male, and then the usual death growls which I am not quite as fond of. Musically this band doesn't sound like a domestic Death Metal band. They would fit more in with bands like Entwine due to the more upbeat sounds. The Death classification definitely comes from the subject material as well as the growls. As far as subject material, it is not that obvious. 'Anatomy of Life' doesn't come across to me as your typical Death album title. The song titles don't make it any more obvious either. As far as the music, like I already mentioned, it's fairly upbeat. The band has almost a more hard rock sound then one might expect. Tempos aren't as heavy as you would expect from this type of band.  There is a nice amount of atmosphere in certain tracks that also give this a different feel. If you have heard some of the more heavy rock type of stuff that Spinefarm offers, you might be in the area of this bands sound minus the Death vocals.

Overall

This band has alot to like musically. Based in Death Metal, you will get preconcieved notions of what they sound like. You will probably be wrong. If it wasn't for the death growls, this band might really do something at radio domestically. The music is pretty accessible and cool to listen to. There are also clean male and female vocals scattered throughout the release which make it interesting. A pretty decent listen.

Questions or Comments? Email Dave by clicking
here
.