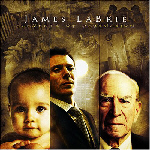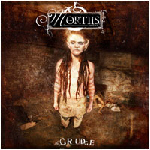 James LaBrie

'Elements of Persuasion'

     © 2006 InsideOut Music

        Mortiis

     'The Grudge'

© 2004 Earache Records

Reviewed by Dave Palmer

I remember the first time I saw a picture of Norwegian artist Mortiis, my jaw hit the floor. I have seen some gimmicks in my day, but this was definitely something I had not seen. If you have seen Mortiis, you'll know exactly what I am talking about. Image aside, the music is quite interesting, and I guess the image really is as well. Mortiis plays his music in an Industrial style, which I have always been a fan of. I am a bit new to Mortiis actually, but have been listening to Industrial for many years now. With industrial, it's either damn monotonous or really good. Mortiis leans more towards really good then the other side. It's not to say that the album isn't free of minor flaws. At times the music does get a bit redundant. Where the album redeems itself for redundancy is in the atmosphere. This is the really cool part of this album. This is not your typical Industrial however. The Mortiis spin is put on this music which makes it really unique. It is upbeat stuff with a heavy electronic presence. The guitars add a nice edge that balance it all out. I had the chance to check out the DVD of the live performances of the music off of 'The Grudge' and I have to say that it translates live very well. I think their is even more energy in the live performance which is always a cool thing to have happen. As I look to my personal favorites, I would include the opening track 'Broken Skin' as well as the track that follows 'Way Too Wicked'. The title track has a cool vibe to it as well. 'The Worst in Me' is one of the more catchy tunes for sure. 'Gibber' to me is the most Industrial sounding track in a Ministry kind of way. 'Le Petit Cochon Sordide' is a pretty catchy tune as well. It all makes for an interesting listen and there's no doubt about that.

Overall

Mortiis offers the listener a pretty decent listen if you are into Industrial metal music. There is a slightly more electronic feel to the music then maybe some of your typical Industrial, but there is also a nice gritty feel due to the guitar usage as well. I think the atmospheric and moody feel really push the album and make it unique. If you like Industrial, you may wanna check this out!

Questions or Comments? Email Dave by clicking
here
.
Reviewed by Dave Palmer

Although Dream Theater's James LaBrie has done his side stuff as Mullmuzzler and alot of the band used on this solo effort is Mullmuzzler, I guess you would still consider this his first official solo album. Somehow I missed this album last year, but had heard really good things about it. I kept seeing the statement 'buy this instead of the new Dream Theater' so I was definitely curious. After spinning this disc a time or two, I can definitely say that it is some of his best writing and music to date. If you remember back a couple of years or so ago, I did name the second Mullmuzzler as my album of the year. For me to say this is equal or better is saying quite a bit. In a nutshell, I really like this album...alot. Where I hear fan complaints is with the programming that you hear in places. Quite honestly, I really have no complaints with this. I like to see an artist branch out a bit and try things that may give the music a bit different personality. Not to the extent however where the music is lost to experimentation which was pretty prevalent in the 90's with some of my 80's bands. LaBrie does an amazing job of balance here. This album is heavy. I would mention 'train of Thought' by Dream Theater if I had to make a comparison. The album opener proves my point very quickly. 'Crucify' is almost what you would call thrash. It may be a bit too precise, but has that quick tempo. Adrenalin gets going right away with the opening. As far as the programmed type of stuff, 'Alone' is one of those tracks that contains it. No worries though. James is still carrying the torch for progressive as we know it. I would have to say that I like about everything on this album. The music is consistent, guitars have nice dark tones. LaBrie is in top form as usual. If you haven't checked this album out, I would definitely tell you to not waste anymore time.

Overall

A very good album from the Dream Theater frontman. Some of the music has some programming mixed in, but it sounds great and adds enhancement in my opinion. I found this album to be a complete listen. It's really good start to finish. It's definitely an album that will get alot of play time for a long time to come. Recommended!

Questions or Comments? Email Dave by clicking
here
.