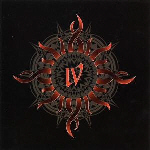 Godsmack

                'IV'

© 2006 Universal Records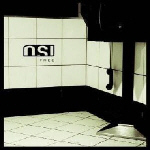 OSI

            'Free'

© 2006 Inside Out Music



Reviewed by Dave Palmer

It's been around 3 years since we had a chance to check out some music from Godsmack. The bands latest offering 'IV' in my opinion is worth the wait. The band to me seem comfortable and confident with their sound at this point and have concentrated on some great melody to add to their edgy sound. There is definite similarity to other recordings with tracks like 'Speak' that would have fit in nicely with the 'Faceless' record. Where I think this album stands out is in tracks like 'Shine Down' and definitely 'Hollow'. The latter is one of the gems of the album. This is a very radio friendly track. The addition of the female backing vocals by Lisa Guyer really add alot to this track. For the fans of the original 'Voodoo', you also get a new version called 'Voodoo Too' which is cool, but I still prefer the original. For the most part, this album does rock, but there is quite a bit of melody as previously mentioned. I think this album is heavy more in a dark and moody way then in an intensity way. There really are two different ways to achieve this element and the band did a nice job of using this way to make the album a bit less predictable. I really do think the band have hit the mark with this release although it will be interesting to see how the fans react overall. Don't forget to check out the hidden track as well as it is quite good.

Overall

I really like this release quite a bit. It may not be the bands heaviest to date, but does carry an intensity all it's own with some of the dark sounding stuff. There is a fair amount of melody scattered throughout the album which provides a nice balance. The music should please Godsmack fans as I think there is some great quality stuff on this release. I would definitely recommend this title!

Questions or Comments? Email Dave by clicking
here
.
Reviewed by Dave Palmer

I really wasn't sure what to expect from OSI with their latest release. I had not heard the bands debut release, but had heard the Chroma Key stuff from Keyboardist Kevin Moore, formerly of Dream Theater. What did pique my interest here was Jim Matheos from Fates Warning and Mike Portnoy. Upon listening to this new album, it was definitely quite clear that Kevin Moore has a very large presence in the writing due to the heavier keyboard presence and moodiness of the music, especially after hearing the sound that Chroma Key has. This album doesn't get lost in just keyboard. There is also a heavy guitar sound in places, but the sound primarily is electronic or keyboard driven. If you see the names of the people involved with this album and have never heard them before, you will probably think you are gonna get a progressive metal album. Well, not really. There are some progressive elements here and there, but more along the lines of something you would hear from Alan Parsons. There is programming scattered here and there. The album really does have a cool groove throughout that hooks you in and keeps you interested. While this may not be for everybody, if you are a bit more adventurous, there really is alot to like here. I like this album enough that I will probably venture backward and grab the first OSI record. It is also worth mentioning that Joey Vera appears on this album as well.

Overall

This is a very interesting and entertaining release. There is a core musician group on this album that include Kevin Moore, Jim Matheos, Mike Portnoy, and Joey Vera. This isn't your typical progressive stuff however. This music is fairly moody, but has a cool vibe that sustains through most of the album. This album lets your mind wander a bit. While it may not be for everyone, I think it will have appeal to quite a few, especially considering the roster. I found it fun to listen to and would recommend it.

Questions or Comments? Email Dave by clicking
here
.