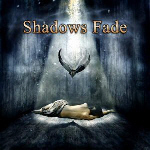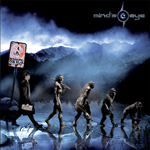 Shadows Fade

   'Shadows Fade'

© 2005 Frontiers Records

   Mind's Eye

'Walking on H2o'

  © 2006 Lion Music

Reviewed by Dave Palmer

I am always in the mood for a good AOR style rock record. Shadows Fade is exactly that. Featured on this record is not only Alex De Rosso, but Kevin Chalfant as well. As it turns out, these guys are a great combination in sound. I really like the songwriting on this record as well. I found a large portion of this album to be instantly memorable and very catchy. This stuff a few years back would have been very large in our domestic market. Not only that, it would have spawned many singles into the upper areas of the charts. Times have definitely changed, but there is still an audience that really goes for a great AOR recording. This record has been out for a bit now and has been successful when it comes to the taste of the fans and the like for it. You can really count on the stuff that Frontiers records puts out as being high quality and this record is right there with it. Looking at the music, there are some real gems here as mentioned. The opening track 'Twisted Again' had to grow on me and while it's not my favorite, it's better than the first time I heard it. By the time you get to tracks like 'Sooner or Later' and 'Run to Me' or even 'My Ocean' which is one of my very favorites, you are getting the feel of just how good this album is. There has been so many good melodic records put out through the years and it always amazes me at how bands can come up with exciting and fresh new material. Shadows Fade has done this very nicely. Other favorites on this album include 'Without You', 'I Won't Look Back', 'Now That You're Gone', and the closer 'Speak' which has one of the absolute coolest piano tones I have ever heard.

Overall

If you are into rock and AOR, I really think you will like this album alot. There is a greater portion of higher quality melodic tunes to please. I found this album to grow better with more listens and I really did like it quite well the first time through. I classify the music in two categories. There is good songs and great songs. I didn't find anything that I considered weak here. Some of it was just better than the rest, but it was all good. This one is recommended to the AOR crowd. Good stuff!

Questions or Comments? Email Dave by clicking
here
.
Reviewed by Dave Palmer

Recently we reviewed Mind's Eye and their album 'A Work of Art', but just to set the timeline, that particular album was actually released back in 2002 with a reissue of it put out last year by Lion Music. To set it right, 'Walking on H2o' comes almost four years after the previous effort. The bands latest album is very tight and focuses alot on the bands songwriting prowess. If I was to try to get you in the ballpark of where I think Mind's Eye sounds on the latest album, I would definitely mention Kansas or bands of that type of progressive rock. The music comes across melodic, but no doubt progressive. It's just not the progressive that some fans have come to expect from other genre leading acts such as Dream Theater or Fates Warning. The focus is on the song structure and the already mentioned melody. The band is capable of ripping into some serious technicality, but find it to not be as necessary and the results are very good. The subject material of the new album is a variety of thought provoking topics such as Science or unexplained phenomena. It makes for an interesting listen especially as some of the music tends to have a very visual aspect to it such as tracks like 'Sahara in an Hourglass' or 'Umbrellas Under the Sun'. You can sit back and listen to the lyrics and the music paint a picture for you. I feel that also classifies this album as progressive as well. Other favorites include 'A Rabbit in the Hat', 'Equally Immortal', 'Mrs. Clair Voyance', 'Sacred Rules' and 'When I Whisper' with it's amazing sounding arrangements.

Overall

A different type of progressive album. This band relies more on the arrangements than over the top musicianship. If you think of some of the arrangements that Kansas or bands of that era did you will be in the ballpark, just with a more updated sound. I found the album to be quite enjoyable and very sound. The arrangements work and are one of the albums best features. If you are into prog rock, do give this one a listen!

Questions or Comments? Email Dave by clicking
here
.