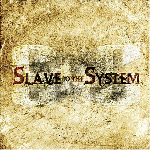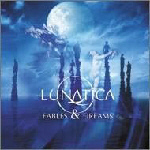 Slave to the System

'Slave to the System'

  © 2006 Spitfire Records

       Lunatica

  'Fables & Dreams'

© 2005 Frontiers Records

Reviewed by Dave Palmer

2006 could prove to be quite a year for the members of Queensryche. Most fans are probably going to be aware of the sequel to 'Operation Mindcrime' coming out this year, but on top of that, Scott Rockenfield has a side project with a couple of the members of Brother Cane called Slave to the System. The band in ways sounds a little more like Brother Cane to me obviously due to the vocals, but also in some parts of the music as well. Also on board with this album is Kelly Grey who was also a member of Queensryche and Scott Heard on guitar and vocals. From Brother Cane we have Damon Johnson and Roman Glick. If the band sounds well rounded, it's because they are. The results are pretty good with the music being rock based with nothing getting overly heavy. I think the best thing going on in this album is the overall groove. I think the vibe of this album has the potential to pop out a few hits. You could start with the opening track 'Stigmata'. This track has a very catchy feel that you can't help but getting into it. 'Ruby Wednesday' continues this tempo and overall feel. There is a definite edge to these tracks as the album flows. It isn't until 'Live This Life' that the tempo really changes. This particular track has some very catchy chorus work and would be another selection for single if it were up to me. Another favorite of mine is 'Cruze out of Control'. This track has probably the coolest guitar vibe on the album. Sounds a bit more modern and very edgy. As far as music that has the potential of climbing charts I would include 'Abyss'. One of the most melodic tunes the album offers. Not totally light in nature, but flows with some very good melody. Other tracks that I think really standout as contenders include 'Will You Be There' which carries alot of melody as well, 'Leaves' just due to it's over cool guitar sounds. I also really look the dark and atmospheric feel of 'Ragdoll' which almost reminds me of Audioslave. I also think 'Walk the Line' was a very cool way to close the album out. It is probably the best song to end with. It sets a mood in you that leaves you satisfied upon this track as well as the entire album in general.

Overall

After listening to this album, I felt there was alot of chemistry with this supergroup of musicians. There really aren't any weaknesses in the music with most of it being accessible to a variety of audiences. It has good crossover potential to rock fans as well more modern audiences in the same way that Aerosmith or Audioslave has. The year has started off with a contender and I can definitely recommend this album to most fans!

Questions or Comments? Email Dave by clicking
here
.
Reviewed by Dave Palmer

It seems like some very good bands slip by me from time to time. I get lucky enough to land some promos from these artists eventually and get exposed to some music that is really good. Lunatica is one of those bands. This band is female fronted and in alot of ways similar to such bands like Nightwish in ways and in minor ways Evanescence comes to mind. The music isn't at thick in the guitar work as Nightwish but is very similar in style. You could classify this band into the Symphonic category. The album has some very nice orchestral arrangements as can be heard on tracks such as the visual opener 'The Search Goes On'. Kind of a production rock sounding thing going on here. Lunatica is very polished and really does have an amazing sound. I don't think after hearing this particular album that you can talk about those really big sounding bands such as Nightwish without mentioning Lunatica. At least I can't now anyway. The album really isn't as aggressive as Nightwish's 'Once', but as mentioned there are some similarities. You have some straight for the throat rockers such as 'Avalon' which has a nice bass thump to it or 'The Spell' with it's very cool guitar drive and sound. This band also has a heavy keyboard influence in each song which adds a little more to each track. The melody also has to be mentioned as well. There is quite a large amount of this element on the album from the more light songs such as the title track 'Fables & Dreams' right down to tracks like 'The Neverending Story' which has more punch to it. If you are into the symphonic or production style metal or rock bands, Lunatica is a band you really can't go wrong with. Just keep in mind, they aren't Nightwish. They sound similar but don't have as much punch and power in the guitars. There is a definite edge, but I guess I would point out that Nightwish has a bit more modern sound to their guitar work where Lunatica's sounds a bit more typical or traditional. It is a very winning formula nonetheless.

Overall

I like this release... alot. I found it in my deck quite a bit. I have really found a passion for these symphonic style bands. Lunatica provides a very keyboard heavy feel to their production with a very nice result, but there will be comparisons drawn to them and Nightwish. I tend to think that if you like one, you wiill probably like the other. Songwriting is tight and the album sounds complete. It's out on Frontiers from Italy so do search it out. You'll be glad you did in my opinion.

Questions or Comments? Email Dave by clicking
here
.