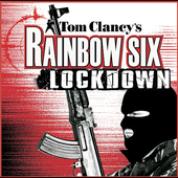 Various - Original Soundtrack

    'Rainbow Six: Lockdown'

            © 2005 Calvin Records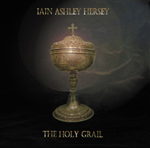 Iain Ashley Hersey

    The Holy Grail

    © 2005 Lion Music

Reviewed by Dave Palmer

Soundtracks are an interesting thing. From my experiences they can save you with certain bands. It's happened many times where I will check out a band from a soundtrack only to be disappointed with the bands full length release. These albums can be good compilations that you can throw in your deck and leave for a while without committing to full length releases. Soundtracks can also be an entirely different thing as well when they are game soundtracks. That is the subject material of this review. I've played Rainbow Six a bit although a probably was more of a Ghost Recon and Splinter Cell fan. I do know the content of the game and why this music seems to fit in. Good aggressive music in my opinion enhances the gaming experience, kind of helps get that adrenalin flow started. I think the music on this release serves it's purpose, but for me only hits 50/50. I like about half of the music on this album and could really care less about the rest from a listening out of game experience. For fans of the game however who tend to like the in game experience, they may look for this for a little extracurricular. I think some of the Fear Factory stuff here is kind of cool sounding, but I won't get into it too deep as far as the rest and what I dislike. Just know that it probably won't spend alot of time in my deck. Saying that however, I must also mention that as my taste is much more varied these days than it used to be, I still fall a bit more traditional and old school. This album does and will have appeal to a younger audience who go for the more modern aggressive sounds that seem to dominate our market in this day and age.

Overall

If you are a fan of video gaming or a much more aggressive and modern sound, this will probably work for you. There is about half of it that has appeal to me and obviously half that doesn't. It's gaming music with alot of intensity and also a fair amount of catchy material as well. I think it serves it's purpose as a soundtrack and will probably sell a few copies to boot.

Questions or Comments? Email Dave by clicking
here
.
Reviewed by Dave Palmer

Here's a guy that I am familiar with although maybe others won't be. Iain Ashley Hersey played at Ultrasound 2001 when I was there. It was actually Iain Ashley Hersey's Fallen Angel, but you get the point. Hersey is a bit of a shredder, but has really improved from what I remember. He wasn't bad back then, but I think he has matured in the way you expect the artist to in that amount of time. Now while I mention Hersey as being a bit of a shredder, this isn't a shredder style album. It isn't about noodling on the guitar more than it is about just decent songwriting. As far as vocalists on the album, Hersey recruited vocal greats Graham Bonnett, David 'Swan' Montgomery, Randy Williams, and Carsten 'Lizard' Schulz. I was more familiar with Graham Bonnett on the album due to his work with Alcatrazz which I was a big fan of. As far as the music goes on this record, I felt there was a bit of a classic feel to it. It never really gets lost in that element though and has a pretty good delivery. There is a blues element to the music that adds feeling and with the vocals by the chosen singers, It works quite well. There seems to be a certain feel to each cluster of tunes handled be each vocalist. A little bit of difference in these songs that reflects the styles of the work and backgrounds of each singer which I felt was an interesting twist due to this being an Iain Ashley Hersey album. There are a couple of instrumental tunes on the album as well in 'Toccata in D Minor' and 'Auf Wiedersehen' The latter is a bit more emotional sounding and we are already gonna be aware what the former is going to be due to the title. The album has a decent flow and never really gets lost along the way.

Overall

A good effort from Hersey. The addition of the four vocalists adds a nice twist to the album with each song grabbing an identity related not only to Hersey but to the singer on the song. The music has a bit of a classic rock feel to it. Pat Regan was involved in the production of this album which could add to the reasons why it has this feel. There is a good flow to the music and I feel that will really be geared to those who liked Rainbow and Deep Purple type of music. Decent release.

Questions or Comments? Email Dave by clicking
here
.