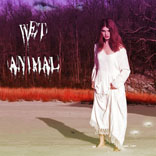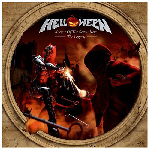 Wet Animal

   'Wet Animal'

© 2005 Escapi Music

                      Helloween

'Keeper of the Seven Keys: The Legacy

                © 2005 Steamhammer Records

Reviewed by Dave Palmer

Just when you think the scene has gone a bit quiet for the veteran bands, along comes a slew of great metal releases including the latest from melodic speed metallers Helloween. Old school fans will get very interested in this one with the title alone. 'Keeper of the Seven Keys: The Legacy'.  The original two 'Keeper' albums are what solidified my fascination with this band. There's only one problem here though. Michael Kiske is nowhere to be found. Is that really a problem though? Not really. Former Pink Cream 69 vocalist has been doing a bang up job for some time now, actually quite a long time. The album is actually split into discs. Time-wise the band was close but couldn't quite fit the whole album on one disc, so we get it split into two. The first disc is fairly typical of what you would expect from Helloween. Some quick tempo numbers and some that just go for a more mainstream approach. The first disc contains the first six tracks of which I liked the opener 'The King for a 1000 Years' which clocks in around 13 minutes in length. I also liked 'Pleasure Drone' which was kind of catchy, 'Mrs. God' was about the same, and 'Silent Rain' which closes disc one out. As the second disc opens, we get one of the albums best tracks in 'Occasion Avenue'. This track starts out with snippets from the original 'Keepers' albums which I thought was creative and cool. This track opens the disc at just over 10 minutes. It is probably the best representative for the 'Keeper' sound that you may expect. I also think that disc two is my favorite of the two although I do feel that it really is meant to be one album. I just mention favorites between the two due to them being split. There really is a great flow on the second disc and I feel that it will be well met.

Overall

Upon listening to this album, there will be no doubt that it is a Helloween album. The surprise may come in more of the fact that it is part of the 'Keeper of the Seven Keys' series of albums. There is no doubt that the bands sound has evolved since the nearly two decades since the first two were released. I think most Helloween fans are going to be happy with the album nonetheless and they may even grab a few more fans along the way.

Questions or Comments? Email Dave by clicking
here
.
Reviewed by Dave Palmer

More unknown bands brought to you by the Heavy Metal Resource. Actually, this band isn't as unknown as you might think. This is due to the fact that Rick Wartell is in the band and for those who remember the Doom Metal band Trouble, this will mean something to you. I didn't listen to a ton of Trouble back in the day, but I do remember their doomy sound. I would say that there are elements in this recording that are similar, but this band to me is much more upbeat. The music is also presented pretty raw in tone and tends to actually be a bit catchy in places. I view this album to be at the core of what rock and roll is all about. Musicians playing their instruments with attitude and keeping things limited to what they are capable of based on the instruments they play. There is no flash on this album. It's as if you were checking these guys out live. The band should be able to mimic this album perfectly live. I couldn't really hear any of that little thing they call studio magic. The music is very consistent from track to track. I would say that most of the songs have an almost classic feel to them. Looking at tracks that I felt stood out, I would include woithout a doubt include the opening track 'Soul Alone'. It really sets the tone immediately and gives you the sound that is Wet Animal. I really like the tracks 'Outside a Hole' due to the catchy vibe, and the melodic tones of 'Left Behind'. 'Don't Put Me Down' has a cool groove to it. Mainly in the rhythms, but the whole track ends up being relatively catchy. As far as lighter tracks go, 'Fade Away' is another good tune. Lot's of background atmosphere make this one of the richer sounding tunes on the album. As far as the classic rock sound goes, 'Nomads Land' has a very nice touch. The album closer is also a very cool rocking number.

Overall

I wasn't sure what this album was going to be, but came away pretty satisfied. The music is really raw, almost to the point of calling it old school. As I remember Trouble and the doom sound that they embraced, this album to me is just more upbeat. Most of the music has a cool groove and is memorable. I thought it sounded really good and will probably appeal to traditional fans as well as fans of bands like Audioslave. decent release.

Questions or Comments? Email Dave by clicking
here
.