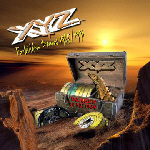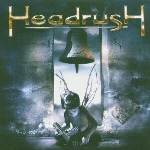 XYZ

'Forbidden Demos'

  © 2005 Fyco Records

Reviewed by Dave Palmer

It was really a shame that this band had a hard time getting signed back in the day. It was nice to see the band get distributed after the success from the first album especially with the track 'Inside Out' grabbing  some attention. I really like this band quite well after hearing their debut and felt like we never got quite enough music from them. After the bands followup 'Hungry' in 1991, that was the last we would hear from them for a spell as in 1992 the scene collapsed as we knew it. The band did offer up a couple of more including a live recording in 1995 and a new studio album titled 'Letter to God' in 2003. But what about the other album? Well, apparently first guitarist Bobby Pieper had released some demo recordings that were not really endorsed by the band. That's where this album came into play. Terry Ilous reached into the vault, refined what was there to get much better sound quality. It really is quite good by the way. I wouldn't look at this the same way as you would look at other demo style records. I know there have been more than a fair share of recordings that sound like absolute shit as the years haven't been kind, but this album sounds quite good. So what do we have here you might ask. Well, we do have a few tracks that eventually made it on to the debut record including 'Inside Out', 2 versions of 'Souvenirs', one of which Pieper plays on, 'Follow the Night', and 'After the Rain' which was always a favorite of mine by the band. The rest of the stuff is probably unheard prior to this by quite a few of the fans. Upon listening to it, I am quite surprised at the quality of each song. Not that I expected it to be bad more than I was surprised alot of it didn't make the albums. There is a chunk of rockers on here that are also balanced out by some lighter stuff. This was also typical of the band as they were always good at both. I think the album is very enjoyable and doesn't have the feel of something that is just thrown together. Time was taken to get this right and finally these songs are out there for the fans.

Overall

A very good compilation of tunes from this bands past. These demos were cleaned up and enhanced to give the listener a very good quality package which is nice when you compare it to others where they don't have the same care taken. I always liked XYZ. I though they were underrated, but they never let that stop them from delivering a great sounding record which was exactly what we got in the heyday of hard rock. These tunes are for you, the fans. I feel good enough about this release to recommend it to you!

Questions or Comments? Email Dave by clicking
here
.
      Headrush

© 2005 Frontiers Records

Reviewed by Dave Palmer

Another good record and band from the Italian label Frontiers Records. You have a pretty good idea of what to expect when you get something from this label when it comes to the style of music. What makes this release even more interesting is the fact that Alex De Rosso plays on it as well as Roberto Tiranti singing the vocal parts. If I was to try to put this album in a place where it would fit best, I would mention the late 80's or early 90's although not totally. The music has an edge without a doubt, but also is very melodic which is why I tie it to this era of great rock and roll. The band is rounded out by Mauro Castellani on bass and Dave Fini on drums. Upon listening to this album, I noticed that it was a bit of a growing album. The more I listened to it, the better I liked it. There were a few tracks that I really liked the first time through which included 'Fooling Myself Again' and the rocker 'Catch 22'. Upon a second and third listen I was pretty hooked on just about all of the music. Tiranti really has a great set of pipes. He sings from the soul and fits the music very well. For those who don't know, he is also the vocalist for Labyrinth which for those who do, ought to give them a feel. In some ways I was thinking of the old 80's act Flame vocally. A little bit of similarity I think. Anyway, as far as music goes, I did mention the ability to grow with each listen, but I also wanted to mention that it has good flow from track to track, alot of consistency. As far as the tracks that I really like, I would include 'Silence' is a gem and would be a radio success a few years back here in the States, 'My World' has a very cool vibe to it as does 'Not Just Anyone' and 'Feeling Myself Again'. A pretty cool trio of tunes. Great way to open the album up. 'Catch 22' is my favorite of the rockers. Good grind in the rhythms with some memorable choruses. 'Young' has a very cool sound to it as well as far as rockers go. 'Get off the Dime' is another favorite. Another very catchy sounding tune.

Overall

Another decent Frontiers release. Musical is typical of what you would expect from the label. It rocks in areas and has a fair amount of melodic material as well creating a nice balanced feel. With the two more well know musicians in the band, Roberto Tiranti and Alex De Rossi, I think it will get some attention. Just on it's own merits it is deserving of notice. I think this album grows with each listen and is worth checking out.

Questions or Comments? Email Dave by clicking
here
.