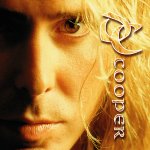 This was an album I was suppose to be able to get stateside, but got tired of the problems and bought the import instead. It is available through Inside/Out music here in the US.

DC Cooper is the former lead vocalist of Royal Hunt. I was never a huge fan of the band, but had heard that Pink Cream 69 supplied the band portion to this disc. Glad I gave it a try, because I really like this disc.

In all fairness to Cooper, I had only heard the Royal Hunt stuff with the original vocalist and found the band way too self indulgent. Didn't pay much attention to them later. Maybe I should have.

This album is very well written with most tracks being very strong. The musicianship is stellar with PC69 guesting as well as Gunter Werno from Vanden Plas, and Tore Ostby from ex-Conception. As far as a band goes, it's hard to top these guys.

Production is very well done by Dennis Ward of PC69. I think you would be hard pressed to disagree on this note. There are 12 tracks on this disc. The artwork is good as well.

If you like mature sounding metal with strong songwriting, this disc is for you. It comes very highly recommended and with patience could be ordered domestically. Give it a shot.

This is a very heavy, but melodic album. Kind of hard to get that combination, but these guys make it look easy.

The songwriting is superb and the musicianship top notch. Vanden Plas is a pretty strong and popular band overseas, but in the U.S. they are virtually unknown. That could change with the release of "Far Off Grace".

This album is released stateside through Inside/Out music and was fairly easy to obtain. Kinda strange since DC Cooper was on the same label and was a real pain in the butt. Oh, well.

This album is like heavy Dream Theater and Savatage mixed. It is not quite as Dream Theater sounding as the last effort. In heaviness, I would relate it to "Awake" by Dream Theater. Not tuned as low though.

This is a dang good album. There are heavy moments and then light. It is consistent and well crafted.

I believe that you will be able to get this disc domestically. Find a CD store that has a decent supplier and you will be set. Hopefully Inside/Out does a little better job with supply and demand. Maybe I am wrong, but that is the way I percieved it. Glad to have them releasing awesome bands like Vanden Plas here now though.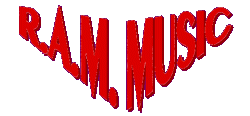 D.C. Cooper

©1999 Inside Out Music

Vanden Plas-Far Off Grace

           ©1999 Inside Out Music