Reviewed by Mike King

Seventh Wonder are a sleeping giant waiting to be unleashed from their reclusion to share its wares with the world. Hailing from Sweden this five piece band could easily be regarded as Europe's Dream Theater. Each member is accomplished and articulate in his own area of expertise. This is the bands first full length offering of high energy melodic metal. Like a foreigner would have a distinct accent in his English slur so Seventh Wonder has in their style with a very heavy European sound which intrigues this American boy. Tommy Karavic's vocals soar through each track with a warm, rich tone. Each word is easy to relate to and understand. This guy can sing! Johan Liefvendahl seems to have created his own sport called the 'Running of the Scales'. He cuts through the arpeggios like butter. He gets his money's worth on the fret board as he rhythmatically carves melodies and shapes them into little artistic pieces of art work. Bassist Andreas Blomqvist is equally as talented and very knowledged in the fretboard mastery. I'm not sure who is keeping up with whom here but each player compliment each other on this project. Andreas' bass tone is unique, it's deep and punchy and blends right into the mix as a predominate instrument. Much like you'd hear Geddy Lee play on any Rush album. The European metal sounds are often tracked with keyboards,Seventh Wonder's sound is no different in that aspect however Andreas Soderin's keyboards are are a crucial part on this ensemble. His orchestrate sound adds deep emotion to each track. From grand piano to full string and synthesized brass sounds. What progressive metal band would be complete without a powerful, hardhitting, doublebass thumping drummer. Seventh Wonder's answer to this is Johnny Sandin. This guy is tight and staccatic. Every beat is intentional. He keeps a driving beat while adding meaningful rolls and deliberate cymbal crashes. A word of caution, don't listen to this CD with headphones on, the thunderous pounding of Johnny's double bass is liable to beat you senseless.

Overall

This is a very meticulous, melodic and very aggressive metal album that follows the style of Dream Theater with a very heavy European sound. The guitars are heavy with arpeggio scales and aggressive rhythm tracks. The tempos bounce in and out of modes like hot oil on a frying pan. There are many an adventure on this ride. Maiden like tales being told in a Malmsteen sort of way.

Questions or Comments? Email Mike by clicking
here
.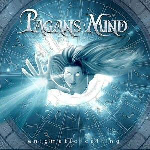 Pagan's Mind - Enigmatic: Calling

        © 2005 Limb Music Productions

Reviewed by Dave Palmer

This is my second Pagan's Mind album to review. The first album was really good, so I was plenty curious about this new release from the band. 'Enigmatic: Calling' has been out for a few months now, but it just came to my attention. I'm really glad that this particular album didn't slip through the cracks as it is an absolute stunner. The first time I heard this band, the Norwegian band Conception came to mind. This time around I still feel that way, but I feel like there is also a Vanden Plas-like feel as well. The music once again is Progressive in nature and exhibits a fair amount of flashy material, but the band also shows alot of discipline. There are tracks that had me thinking Queensryche such as 'Entrance to Infinity'. Very polished track which is the case with the majority of the album. There is some very gritty sounding guitar work as well. This band incorporates a variety of things, all rock, into their sound. I think the accessibility factor is equally as important to mention. There are tracks on this album that have the potential of grabbing a variety of fans. Great harmonies and melodies and a catchiness are the keys to this element. Probably my favorite track and one of my favorites of this whole year is the album closer 'New World Order'. This tune is so infectious. The song starts off a bit heavy, gets catchy, goes through a shredfest and then returns to catchy. I also like the way the band splits the music up with atmospheric type instrumentals here and there. Gives the album a conceptual feel. Some of my favorite tunes on the album include the tempo setting opener 'The Celestine Prophecy', 'Enigmatic Mission' which also has a video on the album, 'Entrance to Inifinity', 'Celestial Calling', 'Taken' which has an amazing atmospheric feel, 'Resurrection' which has some very cool riffs, and as mentioned, the amazing closer 'New World Order'. It really is hard to choose favorites however as this album to me is rock solid start to finish.

Overall

This album is definitely one of the years best. If you are a progressive metal junkie, you must have this. If you are not, chances are you are still gonna like it due to it's accessible nature. It has appeal to a wide variety of rock audiences in my opinion. This band is very proficient and really show discipline, but can really shred and let it all out when they want to. Very highly recommended!

Questions or Comments? Email Dave by clicking
here
.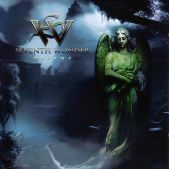 Seventh Wonder - Become

            © 2005 Lion Music