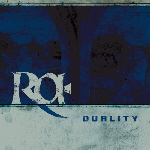 Ra - Duality

© 2005 Universal Music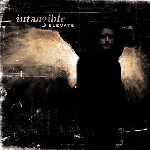 Intangible - Elevate

  © 2005 Larkio Records

Reviewed by Dave Palmer

I was kind of surprised that I missed this album. I became a big fan of the band after hearing their demo a few years back and then their debut full length album 'From One'. The true test for a band is the dreaded sophomore effort. New bands will generally have quite a bit of time to write a debut album, as a matter of fact all the time they want until they get signed. With the bands second release, there tends to be more pressure in the way of getting it out on a schedule, although I hear the band spent a year and a half writing this record, and writing music that is up to par with the debut. I guess if the debut was good of course which Ra's was very good. Anyway, the subject of this review is just how good is 'Duality'? Well, I think it is very consistent with the debut in terms of sound and quality. For those who don't know, this band has a very melodic edge. Very good vocals, memorable choruses and some good punch to the music. Very radio friendly stuff I think. I would classify it as hard rock and say that it leans to a more modern rock sound although I think these guys are one of the best modern bands I have heard to date. The album opens with an intro that is spoken with some background sound and then jumps off into the track 'Fallen Angels' which I think could be a potential hit. The music is pretty consistent from there with some of my favorite tracks that would include 'Tell Me' with it's great choruses, 'Take Me Away', 'Superman', 'Far Enough', 'Undertaken' and 'Swimming Upstream'. I am really surprised at this point that this band hasn't become much bigger due to the fact that they really deliver the goods. This album is complete and a great continuation and growth from the bands great debut. Sahaj is one of the better modern day vocalists that are out there right now I think. If you haven't had a chance to check these guys out, I would suggest you do.

Overall

This really is a great second effort by a really good modern day rock band. The music is overflowing with melody and will have you wanting more. This album is definitely gonna be hard to get out of the deck for some time for me. I love melodic rock and these guys deliver it brilliantly. Highly recommended!

Questions or Comments? Email Dave by clicking
here
.
Reviewed by Dave Palmer

I was offered the chance recently yo check out a band I had never heard of. There's a surprise, huh? With what I do with this website, I tend to get that alot. Anyway, this band was totally new to me and I had no idea what to expect. What I got was a modern sounding bad that is very melodic and vocal driven. The vocal work really is the driving force behind each song on the album. The band harmonizes very well. There are similarities in the qualities that this band has and what Alice in Chains had in the way they harmonize. It really is impressive. As mentioned though, this album is fairly light with only a track or two that actually push the tempo a bit. These tracks would include 'Release' which sounds a bit like classic Collective Soul and 'Brown' which is the heaviest track on the album, but really is only a mid tempo number. The rest of the music is very laid back, some of it acoustic, and it is actually quite good.  What you may not know about this band is the bigger than life connection it. Justin Wright is the son of Gary Wright who penned the classic 'Dream Weaver' and actually grew up around a variety of legends including Mick Jones of Foreigner, Jon Anderson of Yes and George Harrison among others. You kind of get the point by now. The very catchy and memorable songwriting that those artists had to rub off on Wright as the music on 'Elevate' is memorable and instantly likeable in my opinion. There is a consistency about the album. The band have latched on to what they do well and ran with it from start to finish. This is another one of those albums, that if you like a few tracks, it's a good bet you'll like most if not all of the rest of it. It may not be groundbreaking or overly technical, but it is a melodic gem in my opinion. Go in with an open mind and you might come out enjoying your experience more then you thought.

Overall

I think this is a very good record, but most of it is a bit lighter than what we normally look at here at the Resource. It leans modern with some hints of Alice in Chains in their acoustic moments. The band has a good ability of writing infectious and catchy choruses, stuff that you will remember after you leave the listen. Justin Wright is the son of the famous Gary Wright who penned the now classic 'Dream Weaver'. In some ways you may not be surprised, although don't go in expecting that. Go in with an open mind and you may come out a fan!

Questions or Comments? Email Dave by clicking here.