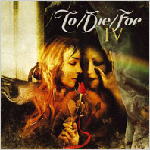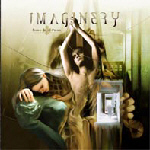 To/Die/For - IV

© 2005 Spinefarm Records

Imaginery - Long Lost Pride

            © 2005 Lion Music

Reviewed by Dave Palmer

After hearing the last record from Bob Katsionis, I consider myself a big fan. I was definitely very interested in this latest project that also features Marcel Coenen from Sun Caged, Tears of Anger Vocalist Bjorn Jansson, and fellow bandmate Gus G from Firewind, Katsionis' band. Michael Harris also appears on this album although I am not sure where he plays normally. What we have here is a pretty balanced attack of semi-progressive music with a speed metal edge. The music is apparently heavy from the start of the album. 'Hypnotized' starts the album off heavy and the second track 'The Sign of Today' definitely turns it up a notch. By the time you hit 'When all is Gone', you start to get the progressive feel that was mentioned. This track is a bit more subdued, but sounds great. The album to me seems to go back and forth between the songs that sound a bit progressive and the balls out rockers. The musicianship as expected is pretty amazing. There really is no lack of talent in this band. Vocally, Jansson sounds great and the musicians that lay down the music are technically proficient. Some of the other tracks I thought sounded really good included 'Korozon (The Lord of Evil)', 'Peace of Mind' (hellacious guitar on this one!), and the final track 'In My Life' sounds great as well. There really is alot to like here if you like it heavy and a bit epic sounding at times. The feel of the album is very big and has a very thick guitar sound.

Overall

This is a pretty decent metal effort from Bob Katsionis and crew. The music to me ranges from Melodic Speed Metal to Progressive. All of it is close to fitting in either category. I think the album has good balance, but it is a definite balance in heaviness. Didn't find anything really mellow here. Musicianship is top notch as one would expect from the cast. Good solid effort!

Questions or Comments? Email Dave by clicking
here
.
Reviewed by Dave Palmer

My intro to this band was on the DVD video compilation via Nuclear Blast titled 'Death is just the Beginning Vol. VI' from a few years back. The band had two videos on that compilation and while I did not buy anything by them at the time, I did take notice. I guess you could say that 'IV' really is my full blown intro to this band. The music for those who aren't aware is Gothic metal. This is another one of those releases I have heard that reestablishes my liking of this style of music. The songwriting is very melodic yet heavy in places with dark and moody undertones. I had the same reaction to this as I did Entwine's latest effort. The bands are similar in places, but this band differs a bit and reminds me of For My Pain a little as well. looking at the music in general, it is really good. You get a decent cover of the U2 classic 'New Years Day' which the band covers most excellent. As far as the bands own material, this is where it shines. 'Autumn Fever' really does set the tone. The album has a heavy hook as is displayed on tracks such as 'This World is Made for Me', 'No Turning Back', and the dark tone of 'Endlessly'. Now, from a Gothic standpoint, most of the album has a very melodic sound wrapped around the low end and guitar work. The band enhance the music with crystal clear piano on tracks such as 'Little Deaths' and the already mentioned 'New Years Day'. It is just a great overall sound. The album flows well and has a good consistency in the quality of the music.

Overall

I like this album alot. I have become a pretty big fan of the Gothic scene due to albums such as this and Entwine's 'Dieversity'. I love melody and the Goth bands embrace it to a large extent. The don't abandon the getting down to business portion of their music, they just mix it together with excellent results. If you haven't given this style of music a chance, you are definitely missing out on something very good sounding and accessible to most. Another recommended title!

Questions or Comments? Email Dave by clicking
here
.