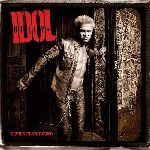 Billy Idol - Devil's Playground

        © 2005 Sanctuary Records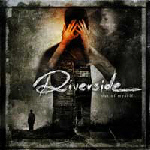 Riverside - Out of Myself

         © 2004 Lasers Edge

Reviewed by Dave Palmer

Here is an album I have been looking forward to for a very long time. Considering the fact that Idol hasn't released a full studio album of new material since 1993's 'Cyberpunk'. There were tracks such as the title track to the movie 'Speed' that were really cool and hinted at what may come. Now almost a decade later, Idol releases 'Devil's Playground'. The album is constructed in a very interesting way. There are a few tracks that you would almost feel were influenced by Idol's Generation X days such as the opener 'Super Overdrive' or 'World Comin' Down'. Maybe even the hilarious holiday themed 'Yellin at the Xmas Tree'. If you are looking for more of the sound of the 80's era, there is some cool stuff on this disc such as 'Sherri' or 'Romeo's Waiting'. Where this album really shines is on tracks such as 'Rat Race' and 'Body Snatcher'. The latter is a bit more aggressive but equally catchy. 'Rat Race' gets the award for the best overall vibe on the album. I would say that that particular track is one of the coolest he has ever written. I think that fans are gonna be very pleased with the latest effort. I feel this work is definitely some of Idol's best to date. I did like 'Cyberpunk' personally, but know that it wasn't recieved as well as some of his others. For those who didn't dig that album or 'Charmed Life' which I feel was the weakest point of his catalog, I recommend you check this one out before developing an opinion, because I feel it really is that good. Nice to have Steve Stevens back on board as well. There is a chemistry with these two and good music is the result. The last few tracks are more acoustic oriented and are decent although not my favorites. These types of tracks have been included with most of Idol's albums and round the album out.  I am really glad to see that Billy Idol is back and in such a big way. It definitely restores faith that we may be entering a new era of great music.

Overall

This album is absolutely awesome. After being somewhat missing from the music scene for a while, Idol is back with what I think is some of his best work in his career. There is a little of everything and this will definitely bode well for sales if the album is promoted well. I definitely dig it alot and will be getting the word out as much as possible. I guess it goes without saying that this album comes highly recommended!

Questions or Comments? Email Dave by clicking
here
.
Reviewed by Dave Palmer

I definitely get some stuff sent to me that I have never heard, (actually, lots of it) and that definitely shows a ton of promise. Riverside falls into that category in a very big way.  This Polish progressive band has the goods to turn alot of heads. In some ways, this band reminds me alot of Alan Parsons. The band have alot of atmosphere, actually they overflow with it which gives the music alot of depth. I view progressive in two different veins. You have the first which is more in the Pink Floyd/Parsons vein and then you have the second which is a bit more aggressive in the instrumentation. This band does a little of both but leans much more heavily to the first style mentioned. The results are very good. The album opens with the track 'The Same River', which starts very slow and builds, but never gets very heavy, just sounds great. The second track is a bit different. 'Out of Myself' is a bit more guitar oriented and naturally heavier. By the time you get to third track, I Believe', you are in the middle of the first two tracks in terms of tempo. 'Reality Dream' is one of my favorites and is definitely what most people would classify as progressive in terms of the sound. Not overly flashy, but has those elements. There is also a second part to this called 'Reality Dreams II'. This track is a great compliment to the first part and comes across very smooth. These tracks are separated by a great vocal led tune called 'Loose Heart'. Rounding out the album is 'In Two Minds' which  is acoustic based. but consistent in style with the other tracks. 'The Curtain Falls' has a guitar sound that reminds me of Dave Gilmour on 'The Wall'. Almost identical in sound. This track is another one of my favorites. The final track, 'Ok', is the darkest track on the album. It reminds me alot of 'Dark Side of the Moon' era Pink Floyd. Kind of the same sound.

Overall

If you are into the sounds of Alan Parsons or Pink Floyd, you might dig these guys. They aren't a perfect clone of either, but there are some obvious influences when you hear their sound. They rock out a bit here and there, but overall the sound is very rich and deep. The music is also very consistent and provides a smooth flow from track to track. This one comes recommended.

Questions or Comments? Email Dave by clicking
here
.