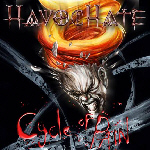 HavocHate-Cycle of Pain

       © 2005 Indecent Media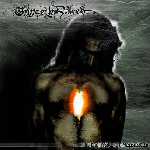 Thine Eyes Bleed-In the Wake of Separation

                        © 2005 The End Records

Reviewed by Dave Palmer

It's been a while since we heard from HavocHate, well, about 2 years or so anyway. I was pretty stoked when I heard the band were releasing their latest effort 'Cycle of Pain'. I was one of those guys back in the late 80's that was really into the power metal and thrash scenes. That was quite some time ago and still, nothings changed. Nothing supercharges me up more than hard driving guitar. These bands were the best at this. HavocHate is an answer to prayers for those who have missed that particular genre. With the latest release, I think they have even surpassed expectations from those who want to pigeonhole a band like this. Sure, they will grab your throat as they did on the last release. The opening and title track 'Cycle of Pain' is a power metal gem. Nothing overly fast, just a good grinding tune with plenty of attitude. It just gets better from there with tracks like  'Tentacle', 'Still Alive' and 'Crack in the Sky'. The music is very consistent in style and really doesn't have anything melodic in nature. This album is for the metalheads, there's no doubt. I do feel that HavocHate is much better than alot of the other heavy or hardcore bands out there. They know how to deliver heavy, but can balance at the same time within a single track to give you a great memorable listen. If I was to classify this particular album, I would call it power metal as it leans more that direction than the Thrash mentioned although the band does get down to business here and there.

Overall

I definitely like this band. As they release albums, I definitely know what to expect. The drive home their high points and deliver a pretty consistent listen. The music is definitely gonna fit into the power metal category and will appeal to fans of that genre. Definitely comes recommended from me!

Questions or Comments? Email Dave by clicking
here
.
Reviewed by Dave Palmer

Thine Eyes Bleed may not be familiar to some. Probably the one member that piqued my curiosity was Johnny Araya. I have been a Slayer fan going back to the days of 'Show no Mercy' so I was curious wether there was a connection there with Tom Araya. There is. Johnny is the brother of Bass player and singer Tom. Pretty cool connection if you ask me as Tom is my favorite member of Slayer. Love his stage presence as I have seen the band a few years back. One might ask if you can draw similarities in the two bands. Yes and no. Thine Eyes Bleed I consider to be more of a hardcore metal band which seems to be what's happening in the heavier scene at the moment here in the States. There are some songs that have a bit of guitar sound that is reminiscent of Slayer, but that's about it. This band stands on it's own. So what do I think of them then. They sound ok. I am not a big fan of hardcore, but there are a few songs on the release that I found worthy. The songs that I found cool included 'Cold Victim' which the band also has a video for. This particular song is one of those that has some cool sounding rhythm work not to mention that assault on the bass drums. 'Sliver' is another good track. The music is very consistent in nature, but is definitely not for the faint of heart.

Overall

While this type of music isn't necessarily what fits my taste, I do recognize that there is a scene out there for this kind of stuff. This band will probably make their mark. They will appeal more to fans of Lamb of God or others in that vein. We like to have a little diversity from one end of the spectrum to the other. If a more hardcore sound is for you, this is definitely up your alley.

Questions or Comments? Email Dave by clicking
here
.