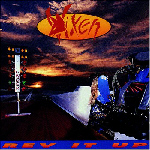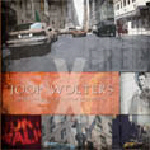 Vixen - Rev it Up

© 2004 EMI Manhattan

Joop Wolters - Speed Traffic & Guitar Accidents

                                 © 2004 Lion Music

Reviewed by Dave Palmer

Here is the second of the two recent Vixen reissues. Once again, I wasn't very familiar with this band outside of their hits and a music video here and there. Usually a bands debut is their greatest album and I think fans of this band may feel this way. I kind of like 'Rev it Up' a little better. This album seems to be a bit more guitar heavy and has the same quality if not a tad bit better than the bands debut. Not that the bands debut isn't good, that's not what I am saying. I just feel this album flows a bit better and shows the bands natural maturation which is essential to prolonging a career. You may say 'hey, they aren't around anymore'. Well, actually, the band is back together now and as of 2002.  The band have released other albums since this release, I believe a total of 2 more. As mentioned before, the music seems a bit heavier. This is quickly noticeable with the opening title track 'Rev it Up'. I don't mean bruising heavy either, just a bit heavier than the debut. Some of the other rockers include 'Not a minute too Soon', 'Streets in Paradise' has an edge, and the closer 'Wrecking Ball' definitely gets the job done. There are a few lighter numbers here as well with 'Love is a Killer' and 'It Wouldn't Be Love'. Neither of those is overly soft however. Everything else is in between the heavy tracks and these. I give this album a good grade for consistency. I don't feel there is a weak track here. It just comes down to whether this is your type of thing.  If it is and you haven't heard this album, it's a pretty good release that is holding the test of time pretty well.

Overall

This album is my favorite of the first two. I like the heavier guitar sound. I also feel there is a great consistency to the music. Good melodic tones mixed with an edge. I do know why these two albums have been anticipated after being out of print. There still is a market for this music and it seems to be growing again. It may never be as it was in the glory days, but we can always appreciate this type of stuff from time to time.

Questions or Comments? Email Dave by clicking
here
.
Reviewed by Dave Palmer

Got to love the title of Joop Wolters latest album. 'Speed Traffic & Guitar Accidents'. I think it is very fitting though as you listen to the music he writes. Wolters has an approach to where he comes across as an instrumental shredder, but at the same time can be very technical as well. I find his music interesting and enjoyable although it will appeal more to guitar enthusiasts and instrumental fanatics. It's too bad, but you do get some limitation to the audience because sometimes it's hard for your average listener to embrace sophisticated music. I did mention that he shreds pretty well in places, so that may bring in a few more fans than the norm. Looking at some of the songs on the album, there is quite a variety of sounds. The opener and long titled 'Interludallovedintersection' is your typical fusion sounding track. There are a variety of sounds within this song including a classic rock sound, acoustic, and more flowing guitar noodling. You get into the more shredding rhythms with the next track 'Hi-Jacked'. This is where I find the instrumental guitar players much more ear friendly.  Everyone seems to like a good jam session once in a while. Moving on to other songs, 'Disturbance' is another favorite with it's edge. I like the solo work on these albums, but for the most part have been a more rhythm guitar oriented fan. There is a good mix of both on this track however. 'Loverslane' has a much more subdued and mellow feel which is the other extreme I like on these style of albums. Shows very obvious emotion. I also found 'To the G and Back' fun as well. Kind of an uptempo track. Some of my other personal favorites include 'Funkonexsion' due to the fact I like a little funk injected into my rock once in a while, 'The Crash' as it is the balls out rocker of the bunch, and 'Meka Dance' with a bit more funk and a very different sound than the rest.

Overall

A good album from this Lion Music instrumental artist. Joop Wolters is very creative and can be technical but also sensible at the same time. The music is accessible for those who don't mind this type of thing. There is just enough appeal to the casual listener to maybe draw them in where others may not be as successful. I definitely enjoyed it.

Questions or Comments? Email Dave by clicking
here
.