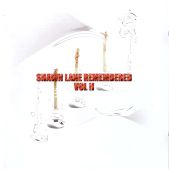 Shawn Lane Remembered - Vol. II

                   © 2004 Lion Music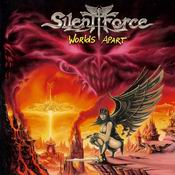 Silent Force - Worlds Apart

  © 2004 Sanctuary/Noise Records

Reviewed by Dave Palmer

I was never a really big Royal Hunt fan back in the days where they were making their mark. I actually got into D.C. Cooper on his solo record from a few years back. I was naturally kind of curious about his band after the solo effort called Silent Force. I remember hearing it for the first time and really getting hooked.  The band had the ability to inject hooking melodies into storming rhythm work. The kind of thing you might have seen Judas Priest or bands of the such do in the past. Well, 'Infatuator' made me a fan of the band immediately. I was hooked. After a few years now we get the bands third outing. This latest effort is a bit more of the same with some progression in the songwriting. If you know this band, you will already know what you are in for. The album starts out rocking with the track 'Ride the Storm'. There is alot of consistency to this album from the standpoint of elements used. Keyboards accent well, but never really get in the way. When I mention accent, songs like 'Hold On', 'Once Again', or even 'Heroes' could be lacking without the depth added by the keys. The good majority of this album is very guitar driven which is great by me. I guess overall, you could say the music is pretty well balanced which gives it a great delivery. Some of the other tracks I liked included 'Death Comes in Disguise' which has some great Cooper vocal work, 'Spread Your Wings' which is one of the most melodic and laid back, the frenzied 'Heart Attack', and the closer and title track 'Worlds Apart'.

Overall

The band doesn't reinvent the wheel with this album, they give the fans what they want. That great Silent Force sound and musical style. Great vocals, hard driving guitar and rhythm section and not to forget the keyboard work which nails it. I found very good balance with this record. The band should have a great run if they continue this natural progression they are currently in. Very solid release in my opinion!

Questions or Comments? Email Dave by clicking
here
.
Reviewed by Dave Palmer

We reveiewed the first of two Shawn Lane tribute style albums a few months ago. Hot on it's heels is volume two. For those who don't know, guitar great Shawn Lane passed away in 2003 leaving behind his legacy which is definitely shining through with the two releases via Lion Music. Many artists wanted to get on the bandwagon of this tribute style project, thus we have album two. This album starts out with quite a few tracks that have a certain amount of depth and melodic nature. This is where I thought it differed a bit from volume one. By the time you get to Luis Moreno's contribution to the album 'Hot Spots' the album starts hopping a bit. Love some of those real short notes on that track. There are some cool contributions to this album including a couple by Patrik Carlsson who we really dig around here. Carlsson has a Vai-esque sound in his playing which carries well on his tracks. Mistheria is also here with 'One Day in Heaven'. There are also some players here I hadn't heard of such as Marcos De Ros, Roger Stafeelbach, and Richard Daude. This gives you a scope of just how many people were affected by Shawn Lanes playing and composing. Also on the album is none other than Alex Masi. Check out his contribution 'Rejoice' with some very interesting vocals. A very solid lineup on this release. Overall I think the track selection is good and the music is very likeable. Keep in mind, for the most part, this once again is an instrumental release, but an enjoyable one at that. There is just too much talent flying around on this release to not sit up and take notice.

Overall

Not just any tribute here. These tracks are conveyed with a good amount of emotion on each players part. Shawn Lane was a very talented musician and composer. I think the musicians have done a tasteful job here. If you like instrumental albums or just good music in particular, you may wanna look into this as well as volume one. The music definitely lives on!

Questions or Comments? Email Dave by clicking
here
.