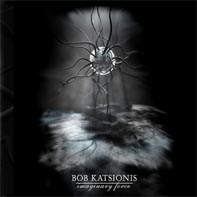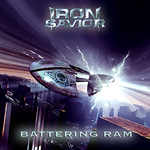 Iron Savior-Battering Ram

© 2004 Sanctuary Records Group

Bob Katsionis-Imaginary Force

                © 2004 Lion Music

Reviewed by Dave Palmer

So is it safe to say these guys have reached veteran status. I would definitely think so. They have released quite a few albums now with alot of consistency between each release. Most of the releases are tied together via a story.  I'm not sure where this one falls in due to the fact I didn't notice a story laid in the beginning of the book as the band usually has done. One thing is for sure, this album is up to the bands usual standard. Good heavy stuff that has heavy metal written all over it. The album opens with the grinding title track 'Battering Ram'. The opener really sets the pace of the way this album is laid out. 'Stand Against the King' is equal in it's assault and has some cool gang vocals in the choruses. I always liked Thomas Nack's drums and 'Tyranny of Steel' is a good example why. Nothing really flashy, just delivers like a machine. That particular track reminds me of something off of 'Dark Assault' which is probably my favorite album by the band. 'Time Will Tell' is your cruisin' track. Get into the car and open it up with this one. Might find yourself going a bit fast though. I found 'Break the Curse' very interesting. Reminded me a helluva lot of something Accept would do. From the rhythms right down to those gang vocal chants. Very cool and one of my favorite tracks. 'Riding Free' gets back to the grinding rhythms and is one of the fastest tracks on the album. More great work from Nack here. Can't imagine having to do this live. Some of the titles such as 'Starchaser' and 'Machine World' have me wondering about the story though. 'Starchaser' is consistent with tempo set forth as is 'Machine World' although the latter has it's own sound compared to the rest. Still heavy, but the verses have a bit more depth. The album closer 'H.M. Powered Man' closes the same way the album opened. Heavy rhythms and great low end. The band once again deliver a great album with 'Battering Ram'. Great heavy metal the way it was meant to be played.

Overall

Another great release from this metal band. The music is hard driving just the way you would expect these guys to deliver it. If you have heard albums by this band before, then you know what you are in for. They have retained their sound from release to release. They let it all hang out with great results. Nicely done once again gents!

Questions or Comments? Email Dave by clicking
here
.
Reviewed by Dave Palmer

Man do I love this album! As a matter of fact, so does everyone that I have played it for. Bob Katsionis is more of a keyboard player by trade I guess, but really gets it done in all areas he puts his touch on. I wasn't familiar with Bob up to this point, but he's Greek and really has a talent that his country can be proud of. He released 12 tracks with this release with 9 of them being part of 'The Trilogy of Lust'. More on that in a minute. The album gets started with the title track which mixes some amazing keyboard work naturally with some very frantic style guitar rhythm work. With the keyboards being at the center of this album, it's amazing at how it has a guitar hero feel to it. One of my favorite tracks is 'March of the Spirits' which is overflowing with melody and.... intensity? Hell yeah. Bob does a fantastic job of gelling both together with amazing results. 'Sing for the Day' has the same style of feel. Lots of melody and you just can't believe the sound he pulls off with those keys. What I really liked about this disc was the descriptions he included of each song. Kind of gives you an idea of where he was at when writing the tunes from a mental standpoint. What he was thinking or the such. Really adds to the listen as this is an instrumental release. Well, except for the moaning in 'St. Pervert', but more on that in a moment. 'Galaxy' is another fast one that really gets the blood pumping. 'Sudden Death' is heavy but has a touch of blues mixed in. Grinding rhythms with blues make an interesting mix. One of the fastest tunes is 'Bird's Eye View'. This tune gets moving from the get go. The description once again makes this one fun if you listen to it from the perspective that it was written. 'Is it me or the Weather' has a sound that would remind you of Satriani. Very similar songwriting on this one. Just to mix things up, 'All My Naked Hopes' injects some progressive in the mix. Really have a variety of things going on from track to track which is why I dig this album so much. The last song before the Trilogy is titled 'Separated'. Very heavy on the keys as one might expect. Lots of melody as well. Now to 'The Trilogy of Lust'. You are not gonna be able to keep a straight face on part one, 'St. Pervert'. Lots of moaning if you know what I mean mixed into some grinding guitar. Serious grinding guitar too. Maybe it turned them on? the second part is something I cannot pronounce titled 'Tsifteteli (overture1821)'. Still have moaning, but apparently this song is a bit deeper in meaning according to Katsionis. Makes more sense if you read the notes. I like the feel of the keys on this one. The final track is an admitted shredfest. Don't look for any meaning here other than the guys just going nuts on their instruments. This song is named after a famous Greek drink and titled 'Ouzo!'. What a great listen I tell ya!

Overall

There are instrumental albums that tech junkies can listen to and then there are those that appeal to all. I feel this one appeals to all. Read the notes, plug in the headphones and enjoy the ride on this album. I consider this album a masterpiece. Bob shows his skill in a variety of ways and pulls it off brilliantly. Definitely an album not to be missed. Highly recommended!

Questions or Comments? Email Dave by clicking
here
.