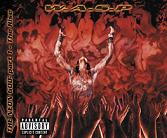 W.A.S.P.-The Neon God Part 1

          © 2004 Sanctuary Records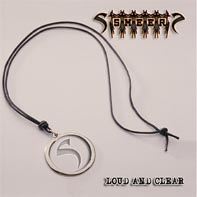 Smeer-Loud and Clear

        © 2004 Lion Music

Reviewed by Mike King

Diehard rebel rocker Blackie Lawless and his band of metal militants have achieved what could possibly be the landmark project of their career's with the release of "Neon God, Part 1". This deeply emotional rock opera is the brainchild of Blackie and is a story that he has been wanting to tell for quite sometime.  It is the first of two parts(part two will be out in the summer 2004) about a child who was abandoned by his drugged up mother and left to an orphanage where he was abused in ways to horrible to mention.  The child(Jesse Slane) later escapes and after years of street living developes a disciple like persona, aquires a following of believers and ultimately becomes the Neon God. The story is very intense and like a good book or movie it can really get you thinking outside your comfortable, sheltered box. This is truly a masterpiece by all standards.  I can't wait for the movie(I hope).

Musically, it's Wasp to the bone.  Blackie's vocals are as haunting and powerful as always.  He gives his soul in every line.  I honestly believe he lives each story he tells.  Frankie Banali's hard hitting drum attack drives the force behind the band like a freight train with no brakes. I'm glad that Frankie's playing with a band of serious musicians, he deserves it.  Also onboard are Mike Duda on thunder bass and guitar extraordinare Darrel Roberts who's job it is to throw you over the top and whip your ass with precision guitar solos. If you are a long time fan of Wasp then you wont be disappointed with this album.  If you are joining the Wasp Nation for the first time then be prepared to cut your teeth on the most serious, intense, in your face metal mayhem of your life.  Blackie Lawless is rock's truest warrior who believes in what he does and does not waver a bit.  If anyone gets in his way they better be

prepared to take a hit.  My advice if you truly want to enjoy this album to it's fullest, read the story line first.  You can find it on their website
www.waspnation.com
.  Get familiar with the characters and then as you listen to the CD, read along with the lyrics. You'll get more out of it if you do.
Overall

Neon God is a masterful rock opera penned by Rock's underworld legend Blackie Lawless.  It's hard, heavy, aggressive and most important it kicks some serious ass.  It's everything that is Wasp and more. The story line deep and dark.  It shows the dangers of children that have been abandoned or abuse.  This album could possibly be a staple in the annals of heavy rock music.

Questions or Comments? Email Mike by clicking
here
.
Reviewed by Dave Palmer

I've noticed in the last while that Lion Music out of Finland has been branching out a bit in the sound of the artists they have been signing and releasing. Smeer is another one of those artists that you wouldn't have expected to see if you would have looked at the label's roster a few years ago. Makes for some very nice diversity. Smeer is actually Canadian and would fit in well with alot of the bands in today's music scene here in the States. Now don't take that wrong either. I know that subject has been a bit taboo in recent years, but the scene has been evolving and some familiarity has been injected back into music. More melodic and flashy bands have been coming out of the woodwork. Smeer is on the positive side of music coming out today. Some compare this band to Nickleback which I guess would be accurate to an extent. The band have a sound similar and is hard driving as displayed in the album opener 'What Else Can I Do' which gives you a pretty good idea where this album will head. The band isn't one dimensional either. Take a listen to the second track 'Digging'. The band rock straight forward but then change things up a bit in the middle which adds a nice effect to the overall sound of the song. You can tell there was alot of thought put into the writing of the album when listening to tracks like 'Mother' or the closer 'Seed'. The latter of these two tracks actually did quite well in the CFAI's song of the year coming in third only behind Audioslave and Evanescence. This is the area that shows the depth the band is willing to embrace. There is a consistency to this album. The band write their music with a certain formula that keeps it flowing from one track to the next. The band are known for the energy of their live shows. To accomplish this task you need the music to drive it. Smeer has done a nice job in this area. The music to me sounds like it was written from a live performance standpoint. Some of the other tracks i though stood out include 'Creepy' (because I do like the heavier side of this band), 'Disease' which vocally reminds me of modern day James Hetfield in places, and 'My World' which is a bit lighter than some but comes off equally as well and does pick up through the choruses with a heavy vibe.

Overall

When looking towards more modern rock and roll, Smeer is a band that stands out to take their place in the new revolution. The bands lineup has been together for 4 or 5 years now and the chemistry is working well. This album should get some attention in the markets in America although you never know due to the problems labels created for themselves in the last 10 years or so on our shores. This is a band that would definitely restore a little faith in good honest music. Solid stuff!

Questions or Comments? Email Dave by clicking
here
.