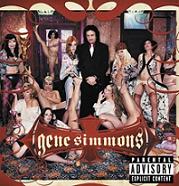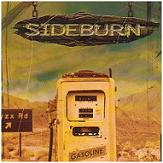 Gene Simmons-Asshole

    © 2004 Sanctuary Records

Sideburn-Gasoline

   © 2004 Point Music

Reviewed by Dave Palmer

Man, has Gene Simmons become a legend in rock music or what? When you hit this status it allows you to basically do what you want. What Gene wanted to do is release an album with a very different flavor compared to what most fans may expect from him. There is however a tune or two that will be reminding of the norm, but there are alot more that are entirely different. Starting this album off is the classic Kiss sounding tune 'Sweet & Dirty Love'. This tune was actually unreleased and penned back in the 'Love Gun' days of Kiss. Sure sounds like it too which was really cool. The same goes for the track 'Carnival of Souls'. Old Kiss tunes that saw the scrap, but now see the light of day on this very diverse collection of tunes. If you wanna know how diverse I am talking about, check out 'Firestarter'. This track was originally on Prodigy's 'Fat of the Land' disc. I really like Gene's version better to be honest. The track is given more life via the guitar work added in as the original was based in electronica. One of my favorite tracks is the tune co-penned with Bob Dylan, 'Waiting For The Morning Light'. It has an entirely different feel, but I found it a great listen and spun it over and over. After I got out of that phase, I found more tunes that were actually catchy. 'Beautiful' and 'Dog' have their groove thing going on. Typical Simmons flair on these tracks. If you think back to the Kiss album 'Lick it Up' and remember 'All Hell's Breaking Loose' you will kind of get my point. Not that there are amazing similarities, but that particular song was quite different in ways than the rest which made it a hit. Some of these songs on his latest album have that appeal. Different, yet infectious. If I was to point out a tune that sounds close to what Kiss would have on an album, because quite frankly most of them don't, 'Weapons of Mass Destruction'. This is about the heaviest track on the album and will be the clear appeal winner to Kiss fans. What I really feel with this disc is that it is different, but I think if it is given a chance for what it is, most might like it. One other mention is some of the help given to Gene from a musician standpoint. Been awhile since we heard from Bruce Kulick or Eric Singer. They play on a few tracks. Dave Navarro also lent his hand. You also get some Simmons family support via Shannon Tweed and kids Sophie and Nicholas. Can't forget the appearance of the legendary Frank Zappa in spoken word.

Overall

Here is my advice on this disc. Don't read reviews, because I have seen some shitty reviews. Gene does what he does and anyone who understands him already knows this. Listen to it for yourself and make your own opinion. Find a listener if you feel cautious, but I for one had no problem picking it up and enjoyed it as well. Very cool and different offering from the 'tongued one'.

Questions or Comments? Email Dave by clicking
here
.
Reviewed by Dave Palmer

Switzerland's Sideburn are without a doubt one of the most consistent acts I've heard in awhile.  The band play in the same area as Rhino Bucket or AC/DC. Not too sophisticated by any means, but nonetheless enjoyable at the same time. How do bands such as these maintain their audiences? One word that was mentioned before, 'Consistency'. Sideburn embrace this once again with their latest rocker 'Gasoline'. The only downside to this release is it may be a bit hard to find for us Stateside fans. It is worth searching out though. With that out of the way, lets move on with more on the album. The album opens with 'Baby Don't Care' which is classic Sideburn and then goes into the quicker tempo blues based rocker 'Gasoline' which is obviously the title track as well. It's also one of my favorites. Staying upbeat is 'Walls Of Shame' and 'Gangster Lover' which keep the sound of the album. 'Black Sheep' is a flowing rocker that would fit well into early 80's AC/DC in structure. Another number I like is 'Trouble Maker' which is another faster rocker that will have you thinking of that other band. 'Giov in L.A.' is a laid back listen with 'Never Kill The Chicken' injecting a dose of humor. You can't help but smile on this one. There are some other cool riff rockers on this one that round out the listen including 'Boots For Hire' and 'Rip It Up'. I like the guitar sound on 'Attitude'. The Swiss really embrace the riff rock sound and have for quite some time. Other acts such as Shakra or Krokus allow Sideburn to fit in well. As a matter of fact, Sideburn recently went out on tour with Krokus. The band will also play a show with Shakra coming up in a few months. I think the band continue to grow with each release. This particular album has a confidence about it and should gain new fans along the way. The band makes it loud to be played loud!

Overall

I really dig Sideburn. These guys aren't afraid to use a tried and tested formula via AC/DC and just let it all hang out. The music is that kind of Riff Rock with vocals somewhere between Bon Scott and maybe Mark from Shakra. If you haven't heard Shakra I guess that doesn't help, but vocally the band is raw as is the music. The band play it like they are in the garage. Good honest rock and roll the Sideburn way. Nice work guys!

Questions or Comments? Email Dave by clicking
here
.