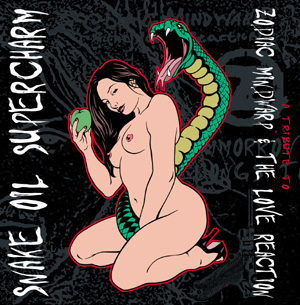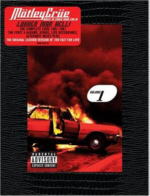 Motley Crue-Music To Crash Your Car By Vol. 1

                            © 2003 Masters 2000, Inc.

Well, here came a little surprise from our favorite rockers from the 80's L.A. metal scene. If you are looking for the definitive Motley collection, take a look at this bad boy. It's important to remember that this is volume 1 and so I'm banking on at least one more set. What you have here is the complete remastered albums through the 'Girls, Girls, Girls' album. In between the albums you get some of the same stuff you saw on the single disc editions that came out a little while back. So knowing that, one might ask why they should buy this then. There is a very good reason that maybe the old school hardcore fans are only gonna understand. The entire Leathur Records version of 'Too Fast For Love' starts the set out. What is different new fans might wonder? There are minor differences, things that were changed when the band inked a deal with Elektra Records and re-released the album. The original version was very coveted and due to the bands early success became very hard to find. I did have a friend who landed a copy on cassette and my exposure to it was through that source. Other than that recording being included in this set, there isn't a ton of difference. There is a nice box with 4 cd's and a book with lots of cool photos from the time era of each album. Also in the book are some thoughts jotted down from some people about their experiences involving Motley and the music. It's definitely a packed set with some interesting things that fans of Motley Crue are gonna dig.

Overall

The one reason I would recommend this title as mentioned before is the inclusion of the original Leathur Records version of the bands first album. This box set is the first of I'm not sure how many yet and will definitely appeal to the legion of fans that made this band successful. Motley Crue forever set their legacy in history and this is a good reason why. Very nice set!

Snake Oil Supercharm-A Tribute to Zodiac Mindwarp

                             © 2003 Sleazegrinder Records

I'll never forget it. Looking back to 1986 and the great new hope, Z Rock. This metal station let it all hang out and played many great new artists that may have not recieved attention on the regular airwaves. One of the most memorable bands that I came away with before the station shut down was Zodiac Mindwarp and the Love Reaction. Those who know of this band know why the fans are passionate about this band. I have snagged up everything I could find to this point. It would only be natural and very cool at this point to get a tribute to one of hard rock's best kept secrets. We get this tribute via Sleazegrinder Records. Now I will admit that I had heard none of the bands on the tribute, but came away satisfied. My distaste for some of the tributes comes from the fact that the original songs are transformed into something different. These bands definitely have their stamp on it without losing the concept. I believe that the song should be respected and the bands do a good job of just paying their dues by making it sound right. I think the track lineup is superb as well. One of my favorite albums, 'Tattooed Beat Messiah' is represented well. It just wouldn't have been the same without 'Driving on Holy Gasoline' especially since that was my very first tune I heard by this band. I also was into 'Skull Spark Joker', 'Planet Girl', and 'Prime Mover'. All of these are represented well here. There are other cool tracks such as 'Elvis Died For You' and 'Lager Woman From Hell' that will have you spinning start to finish.

Overall

Definitely a tribute that you may have never believed would happen. I just couldn't believe there were 22 tracks at 71 minutes with different bands doing each track and I had never heard of any of these bands. Kinda funny. Anyway, it's a fun ride through this disc and will have you remembering the gool old days when music was fun and didn't take itself too seriously. Good tribute!