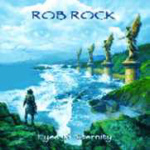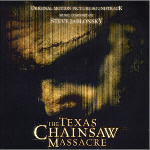 Rob Rock-Eyes Of Eternity

       © 2003 Massacre Records

The Texas Chainsaw Massacre

         © 2003 DRT Entertainment, Inc.

Rob Rock's release in 2001 was definitely one of my favorites of that year. I highly anticipated the release of his latest effort and although I don't believe it to be available domestically as of the gate of this review, I did obtain a copy for review from Rob via the Massacre label out of Europe. I have to tell you right away that there is no disappointment here. Rob once again has made a masterpiece. In some ways his music reminds me in structure of Iron Maiden, but it definitely has a trademark of his own and is some of the best melodic metal on the market today. Once again Roy Z is back at the production helm and has done a magnificent job. Looking at the music on this album, I feel Rob has progressed in his songwriting ability and his vocals are equally as stunning. Also stunning is the guitar work on the album especially in the area of solos. The track 'The Hour Of Dawn' will blow any metal fans mind with the solo portion of the track. The song clocks in at just over 12 minutes with solos, be it keyboard or guitar taking up most of that time from 7:20 on. It is truly impressive with 13 musicians lending a hand in this area. Some of the tracks that I feel have that Maiden sound include 'Eyes Of Eternity' and 'The Everlasting'. There is a definite reminiscence in sound on these with the bass work. The rest of it is all Rob and the band. There are some downright heavy tracks including 'Conqueror's Hymn' that has a faster tempo than the rest of the album. While Rob shines on this album vocally, I feel there are some highlights including 'Rock The Earth', 'Eyes Of Eternity', 'Fields Of Fire', 'The Hour Of Dawn' and 'Beautiful Lady' which is a bonus track. I didn't feel there was any weakness in this album with all of the tracks flowing into each other. Once again Rob has done an excellent job and should once again be a contender for album of the year!

Overall

What more is their to say? This is an amazing album delivered from this veteran performer. Rob surrounds himself with talent equal to his own which provides excellent results in the end product. This is the caliber of album that makes album of the month and puts it up for a possibilty of top honors for the year. Very solid and highly recommended!

You know, there is just something creepy about true story stuff like the Texas Chainsaw Massacre. I saw the original and found it disturbing. If you had gone into this movie with it being fictional, it would have had effect, but not near the effect that it has due to it's true nature. If that wasn't scary enough, how about a modern day remake? Now I haven't seen the remake and won't pretend that I have. If I was gonna make a movie of this nature in this modern day it would have to have some pretty angry music to go with it...and it does. The first perk to buying the soundtrack is an unreleased Pantera track. I miss those guys as they were one of the originals that spawned a new generation of pissed off bands.The song is good too. Kind of dark sounding. Looking at the rest, I found some stuff that surprised me and some stuff that didn't. So what surprised me? Fear Factory. I remember buying an early disc by this now veteran band and not really liking it too well. They are sounding pretty good on this song, but it is also a remix. Other tracks I liked included Static X's 'Deliver Me' which had a good groove to it. I absolutely love Motograter and they offered up a different version of 'Suffocate'. Shadow's Fall have been gathering a big following lately and they give us a cool track called 'Destroyer Of Senses'. The other track I really liked was the album closer by Core-Tez titled 'Five Months'. It's a heavy song with a heavy Latin vibe including the percussion. It is a bit like the Ill Nino stuff. 18 tracks of metal intensity to help set the mood in this movie.

Overall

A decent soundtrack that will probably appeal more to fans of newer metal. I found enough reasons for someone to buy this release. Pantera will be a big reason especially now that the band is in limbo. Although there was quite a few tracks I felt were average, I also understand that there is a core audience for this kind of stuff, so hey, this one's for you!