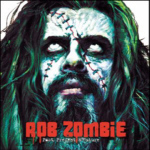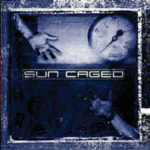 Rob Zombie-Past, Present, & Future

                  © 2003 Geffen Records

Sun Caged-Sun Caged

         © 2003 Lion Music

So you want a nice little package that you can carry around containing some of Rob's best work? Here it is. The first disc contains 19 tracks including his work with White Zombie. If you want to see what kind of impact Rob has had on the music scene, spin it up. There are a couple of never before released material at the end of the disc that are consistent from what you would expect from Zombie. Overall, most know what they are gonna get. Disc 2 is a Dvd containing promotional videos. This Dvd is very well done and could've been sold separately, but lucky for us it wasn't. All of this for the suggested retail price of $18.98 and most of you will get it cheaper than that. It doesn't stop there either. The booklet that comes with it has an excellent layout including a very cool section containing photos of Rob each year for the last 18 years. The usual Zombie flavoring of horror is scattered throughout the booklet. The only thing I would've changed is the digipak packaging. I'm not a big fan of the way these wear, but hey, it wasn't my choice. It's still pretty nice nonetheless.

Overall

This really is a alot of bang for your buck. After being shafted pricewise in previous years, it's nice to see the labels finally figuring out that good product with a good price equals plenty of sales. If you give it at a good price most people would rather have the tangible object over the download. This album along with quite a few other recent offerings are signaling a good trend. This album will be one of the best greatest hits offerings of the year without a doubt. Hey, the music's not too shabby either. Nicely done!

After hearing Marcel Coenen's 'Guitar Talk' released a few month's back, I became an istant fan. Coenen has a truly gritty and intense sound that I like and with that, this project was definitely very appealing. 'Sun Caged' is the latest effort featuring Coenen and bandmates Andre Vuurboom on vocals, Joost  Van Den Broek on keyboards, Rob Van Der Loo on Bass, and Dennis Leeflang on drums. I would say musically the band is very solid. Fans of some of Dream Theater's best work are gonna dig this album. The progressions that made some of those albums are very evident here, but also, the melody is brilliant. Exactly what you would expect when I mention Dream Theater. Vocally the band is like LaBrie as well. Some of the differences are definitely in guitar. Petrucci and Coenen have their similarities but also differences. Coenen definitely has a much harder edge. Some of the music as well has structural differences in songwriting. I hate to make comparisons and only do to kind of get my point across on who I think the band sound closest too. One thing is for damn sure, this band is very good!

Overall

A rock solid progressive offering from a great bunch of musicians. I loved every song on it and really found no weakness. This album is definitely pick of the month material and I chose it as just that for the month of October. You can get it via Lion Music and it comes very highly recommended!