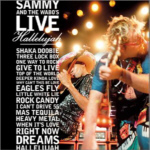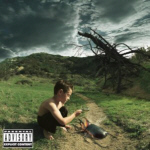 Sammy and the Wabos-Live  Hallelujah

                  © 2003 Sanctuary Records

Memento-Beginnings

  © 2003 Columbia Records

The red rocker returns with a live dose of rock 'n roll. Hagar is one of the busiest musicians out there. After his departure from Van Halen there was no doubt he was gonna shift into high gear, but he really found a higher gear than that. He has released 4 studio releases, now a live album, and a dvd in 2001. What I think was a big plus on this live disc was the track selection. It really spans Sammy's career. Sure, there are tracks I would like to have heard on this, but he has had a very long career to this point and to please everybody he would have had to put on a 6 hour show and then a 3 or 4 disc live album. Not reality especially with some people not caring for live albums. It would be a huge gamble. To make it safer, you whittle it down  with what you think will please most and that is what this album is. For me, I like to try and catch Hagar everytime he comes close enough for me to travel to his shows. I think this disc does a good job of catching his live experience. He delivers a high energy show with his charm. If you have seen him live, you'll know what I am talking about. If you are looking for a good live album to spin up that is representative of the real experience, this is it.

Overall

What more is there to say. This is a fun release to listen to. It captures what rock was meant to be, loud and fun entertainment with attitude.  If you are a fan of live material, get out there and get this one. It's worthy of your cash!

After checking out the new version of Headbanger's Ball, it was inevitable that something new might come along that was pretty cool. For me, it was Memento. A fairly new band that I think has a lot going for them. The video I caught was for the track 'Nothing Sacred' which is heavy with a cool bass line. I was hooked. What was on the album was equally impressive. The really is a good mix of modern rockers such as 'Saviour', 'Coming', and 'Stare'. If you like it a bit lighter and more atmospheric try out the amazing title track 'Beginnings', although short 'Reflections' is a cool intro into the track 'Blister', and the closer 'Figure 8' is pretty amazing in itself especially since it clocks in around 13 minutes. It really never leaves the listener bored which sometimes is a feat in itself. There is also some cool mid tempo stuff such as 'Abyss', and 'Below'. This is one of those albums that offers a little to each type of listener. Also on the disc is some enhanced material that is worth mentioning. There are 2 music videos, one for the track 'Nothing Sacred' which I mentioned from the Ball, and the other for 'Coming'. There is also a link to the bands website as well as the record label.

Overall

This is a pretty good release. The band caters to a more modern sound, but really has a depth you don't normally hear in some of the more modern acts. The album is complete and consistent with a little something for everyone.