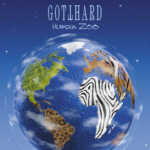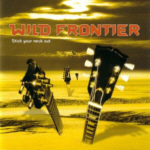 Gotthard-Human Zoo

      © 2003 Ariola (BMG)

Wild Frontier-Stick Your Neck Out

             © 2003 Wild Frontier Music

Veteran rockers Gotthard return with another solid release. The first question some might ask is where does it fit stylistically compared to previous efforts. Well, 'Home Run' comes to mind in a way which shouldn't be a big surprise. There are some mid-tempo rockers on the album and some very good lighter stuff. The album really does overflow with great melody in both areas. What I really dig is the ballad style material. This might seem strange to some due to the fact that the album 'Dial Hard' is highly regarded and noticeably heavier. The mellow stuff is very catchy and instantly memorable. Not to say the harder stuff isn't as good though. The album as a whole is a pretty consistent listen in terms of quality. In other words, you can put this one in and spin it from start to finish without getting too aggressive with the track forward button. While I say that the whole album is pretty good, I do have my favorites which include 'Human Zoo', 'What I Like', 'Have A Little Faith', 'One In A Million', 'Where I Belong', and 'What Can I Do'.

Overall

If you are looking for another 'Dial Hard' this is not it. This album stands on its own merit's and is pretty well written and executed. For some strange reason, this band has been very neglected in our domestic market. I can't think of a single release that this band has put out that was actually distributed Stateside. This is a shame and this release is no exception when it comes to distribution. It is worth chasing down however if you dig AOR styled music. Another good release from a great band. Recommended!

It's been a while since we heard from melodic hard rockers Wild Frontier. The band finally return with another album that is really quite good. The music has a nice edge to it and naturally contains quite a bit of melody. The album has 12 tracks and all are of consistent quality which is also nice. I believe the reception the album has been recieving to this point has been quite good as it should be.  Looking at the music in particular, the album opens with the rocker 'Wild wind blows' which has some great rhythms and memorable choruses. In the same vein and intensity are tracks such as 'Alive', 'Shake your body', 'Save me', 'Hard to control', 'Next to you', and the rowdy album closer 'We will be one'. As much as I like the heavier stuff on the album I really think it shines with the lighter more melodic stuff. It is important to mention that the heavier stuff is not what you consider really heavy music. Just has more of an edgethan the lighter. I really dig the lighter songs like 'There for you', 'Walkaway', 'I can hear you', the upbeat 'Life has just begun', and 'Through your eyes'.  I think the band found an excellent balance with this record.

Overall

This really is a great album. Good enough that I gave it top honors for April 2003. The balance really makes the listen. Almost half and half with rockers and lighter stuff. The band really execute well and hit on all cylinders. Although this is an import it once again is worth searching out. Very good AOR from a very good band. Definitely give it a spin!