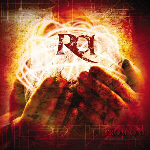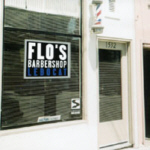 Ra-From One

©2002 Universal Music

Lebocat-Flo's Barbershop

      © 2002 Tops Productions

As it appears there might be a change in the works in the music scene, it may be a bit early too tell. What I found interesting about this release was what was actually not on it. I recieved a demo early on containing 5 tracks. 2 of those tracks were Rap/Rock based tunes and neither made the final cut that is now released through Universal.  Maybe the industry is experimenting?? We'll see. What did make this album is extremely well done. The music on this album is very atmospheric, melodic, and has a modern edge to it. Sahaj's vocals really stand out as he has a lot of power in his approach. He has a lot of soul in his voice. To nail down what I think makes this album special is without a doubt the melody. This is what made music good in the past and good songwriting always sells as long as the people know it's there. That is gonna be the other half of the battle... the promotion. If people know these guys are around and give them a listen... these guys have the potential to sell a boatload of albums. Some of my personal favorites include the mega-hit potential 'Rectifier', 'Fallen Rock Zone', the moody and melodic 'Only', 'On my side', 'Violator', the crunchy rocker 'Parole', 'High Sensitivity', 'Skorn', and the closer 'Sky'. This album is very quality oriented and provides a helluva listen start to finish.

Overall

Now while I know that a lot of people would like to have the heyday of the 80's resurface, me included, I don't think this will happen. What will happen however is a new revolution in music with a new group of bands that offer a lot of those same qualities that made that era great. Ra is one of those bands that truly offer the listener a powerful and enjoyable listen. I picked this one up for $9.98. A lot of bang for your buck for sure. Definitely give this band a listen as I think most will be entertained by what they offer. Highly Recommended! 

Speaking of bands and the great era of the 80's, Lebocat really has a sound straight out of that time frame. The band have a good sensability as well as humor which is displayed on their new album 'Flo's Barbershop'. When I refer to the humor portion I am referring to the in-law's commenting through the album. The band has included some small vocal portions where the in-laws comment on the band and the music which adds a touch of charm to the release. Musically, the band has put together some good stuff as well. The tracks on the album  are mid-tempo rockers with classic structure that made bands like Ratt and Dokken household names. The band also have some impressive guests including Eric Martin of Mr. Big fame and Robert Berry of 3.  Formerly kmown as The Tops, Lebocat delivers it straight forward with no BS. When I first spun this disc, I was surprised to not hear ballad material due to the nature of the music. Usually in the past you would get a good dosage of rockers with an occasional lighter moment thrown in for balance. With this album, you really don't need that recipe due to the fact that you leave the listen feeling satisfied with what is there. It's a fun trip down memory lane delivered the Lebocat way... with alot of heart. Some of the tracks that caught my ear include 'It's Love', 'Let's Rock', the hard driving 'Looking for love', 'No Time', 'Runnin' from your love', the groove oriented 'Shakin', and 'Wild and Free'. For those who are craving the sounds of traditional hard rock, you'll probably dig this release. I like the guitar sound on this as well.

Overall

Another fun release that will leave traditional hard rockers satisfied. It's great to have bands that release this sort of thing to refresh our memories of a better time for music. This isn't totally meant to be a flashback however and comes off well. If you are a fan of hard rock delivered with a smile, this ones for you!