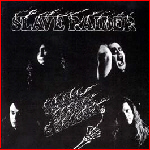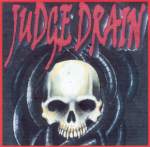 Slave Raider-Bigger, Badder, & Bolder

                       © 1990 Blue Ball Records

  Judge Drain-Judge Drain

©  2002 Judge Drain Music (Lioness Mgmt.)

The 80's really brought about some interesting acts. Slave Raider was definitely one of those acts that caught your attention. The band has been gone for awhile now but has left there legacy on the world of hard rock and metal. The band released 3 albums and I believe 'Bigger, Badder, & Bolder' , the last release was also the most obscure. As a matter of fact, I didn't even know this one was released until 1995, 5 years after it was officially released. I ran across it in a used cd store. Anyway, this is a band that fans either loved or hated. They displayed a good degree of antics and makeup and some feel that image overshadowed the music and that was a good thing. I'm one of those that did like this band. After all, if I didn't we probably wouldn't be talking about it right now. The music is fairly typical of what was on the first 2 releases. The album does have a slightly different feel to it though. The title track is very similar to the first 2, but when I mention differences 'D.O.A.' comes tg mind. The song is Slave Raider but also has a certain smoothness to it. It is kind of laid back and visual. From there it just gets back to Raider basics on tracks like 'Bad Boy Boogie', 'Blackout', 'Who owns America', and 'Fight for what you believe in'. These tracks are groove oriented and consistent with each other in tempo. All of these tracks are relatively heavy. The final track 'I don't need your love' is still heavy, but just comes across a bit different. The guitar work is decent and the track is very vocal driven. All in all it is a fun release to listen to even though it's a short listen.

Overall

Another disc that I'm sure is a real bear to find. I just felt it was worth mentioning because while this band never had a huge fanbase, there is a fanbase and one that will be interested in this cd. While some feel this band is untalented and pompous, I think they are a fun listen especially in this day and age where sometimes everything gets too serious. Now you know there was a third release!

Judge Drain are a new power metal style band coming out of New Jersey. The band formed in 1997 and has opened for powerhouse acts such as Overkill, Savatage, and Anthrax. While the band doesn't really follow the same recipe for their music there are definitely similarities. The band sound like they were raised on more traditional metal sounds and it shows in their songwriting. Grinding rhythms, decent vocals and enough pound in the low end that will round each track out and give a consistent overall feel to this mini-album or ep as others may call it. The tracks 'Blood Betrayal', 'Burn & Fly', and 'Pawn no more' are really consistent with each other especially in the fact that they are really all guitar driven. This really seems to be a great start for a young band that shows great hunger in their approach and is rumored to put on a helluva live show.

Overall

While there isn't a lot to gauge here, what there is is decent and shows promise if the band sticks to their guns. It's also a positive sign with the band opening for very solid tenured acts. The band is rumored to be working on a 6 track ep for release in 2003. Definitely a band to keep an eye on.