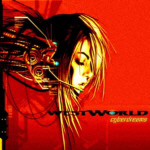 Westworld-Cyberdreams

          © 2002 Crush Records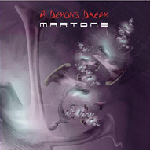 Dave Martone-A Demons Dream

                      © 2002 Lion Music

Not to confuse anyone here, but yes, Westworld has a new album. 'Skin' was indeed released only a matter of months ago domestically, but was actually released overseas some time ago. Look at it this way. The band deliver some of the best hard rock on the market and now you can get two slabs at the same time. Almost like a double album, eh?? Actually, that's not too far off. Let me explain. It actually has nothing to do with a double album more than it has to do with the albums both being close stylistically and in quality terms. 'Cyberdreams' is definitely the newest platter and is a real gem. You know this one is gonna be good when the disc starts spinning and 'Cyberdreamer' starts off a bit like an old Alan Parsons track. The song then gets into the classic Westworld sound and really delivers an atmospheric track. Harnell has never sounded better either. I have been following Tony for a very long time and feel he is really sustaining himself well. If you like the first two albums by the band, this one will hit your groove. The album carries it's own personality. but is unmistakeable in its sound. Tracks such as 'When I come home' or 'A million miles' set the tone of the album. Some of the other tracks I dig include the thought provoking 'What if?', the melodic 'Look to see', 'I can't run' and the crushing cover of the Black Sabbath classic 'Neon Knights' that the band does brilliantly. There really aren't any weak moments to speak of. The band have really hit on all cylinders once again!

Overall

As mentioned before, if you are a fan of Westworld's previous work, this one is a no brainer. If you are a fan of melodic hard rock you really need to check this one out. The music is consistent with alot of melody mixed throughout. Considering the caliber of the members of Westworld, you know this one is very worthwhile. Essential listening here!

There are alot of good guitarists in today's market. I remember the day when a guitarist could stand out with his flashy techniques. Not in this day and age. Something else has to stand out. Canada's Dave Martone has just the thing. Excellent composition skills. You really need to be able to keep the listeners attention. Martone does a masterful job of this. There isn't no need to wear out your fast forward button on your player. What this release delivers is an entertaining listen from start to finish. It is also important to note that Dave Martone is an excellent guitarist. One of the best I have heard in a long time. He displays one element I find necessary.... discipline. There is nothing more boring than listening to some guy burn up his fretboard for 45 minutes. Martone is very capable of doing this but really strikes a balance which really enhances the listen. Another important thing to mention about this album is the atmosphere. Wow, there is a bunch of it and it's all different. Take for instance 'Big Church' or 'Demon Fetal Harvest'. There are some serious different elements thrown together and it all comes out excellent. I really can't say enough about this release. Bravo to Lion Music for getting it out and Martone for writing it. Some of my other favorites include 'Do Da', 'Code Red' and 'Panamenco'. The music has a fresh sound to it and at times displays some similarities to some of the work you have heard Joe Satriani do.

Overall

This album is big. If you shy from instrumental albums, now is not the time. There is quite a variety of sounds going on here and they are all done well. This album should rank up there with albums such as 'Flying in the Blue Dream' by Satriani or 'Ah Via Musicom' by Eric Johnson. Martone gets one helluva nasty guitar sound here and there which really gives the music a multi-layered feel. Very highly recommended release!