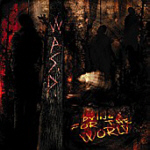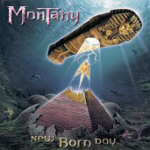 W.a.s.p.-Dying for the World

         © 2002 Metal-Is Records

Montany-New born day

  © 2002 Limb Music Products

W.a.s.p. has a way with staying power. A way of making albums that still generate interest with the fans with using the same recipe that has made this band a shock rock legend. 'Dying for the World' is the latest chapter in the bands career and finds Blackie Lawless in top form. Not just musically, but in attitude as well. The liner notes are definitely one of the best reads I've checked out in a while. It is a bit of a look into the album. I won't get into it too much here, but it's a pretty intense and honest read. Musically, the album is good as well. To me it is a bit of 'Headless Children' with something like 'Still not black enough'. The music really conveys atmosphere well especially in tracks like 'Hallowed Ground' or the angry 'Revengeance' which is self explanatory with todays political trials. The subject material is pretty intense and really makes a statement. One of the more politically influenced tracks is 'Trail of Tears' which deals with the long Indian march of many years ago that consumed so many innocent lives. This album really is a thinking man's record that totally rocks out.

Overall

This is a really good record that comes out at just the right time. You really get a feel for the intelligence that Lawless exhibits in everything he does with the band. I really have a tremendous amount of respect for Blackie and hope that he never runs out of gas. Definitely check this disc out!

Montany is another one of Limb Music Productions artists and another act that fits the labels formula well. The band is Dutch and plays in a melodic metal format. There is a lot of power throughout this bands first entry without losing the melody and atmosphere. Looking at the music a little deeper, it is pretty obvious that this band really covers a spectrum of sounds. There are full throttle assualts like 'Back from the sky', 'Higher and Higher' which has a bit of a different feel due to it's atmosphere, 'Chains of Glory',  the pulsing 'Deep water rising', and the album closer 'End of the ride'. For a bit of slower tempo numbers that are effected by more atmosphere you can check out numbers like  'World of dreams (The Evermore) or the amazing 'Pyramid of Cheops'. The latter is very well put together and one of my favorites due to it's depth. You also can't forget the track 'Sentenced' which reminds me a bit of something Iron Maiden would do. Riveting track for sure. The track quality of this disc is very consisent and finds the bands exploration of sounds quite effective.

Overall

No surprises here because we are talking about an artist from Limb Music right. They have one heck of a solid roster. If you buy from that label, you pretty much know what to expect, and that's quality. This is a good start from a very solid metal act and should bring some attention. Definitely give this a spin!