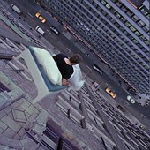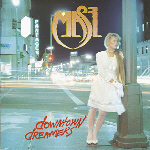 Megadeth-Rude Awakening

       © 2002 Sanctuary Records

Masi-Downtown Dreamers

       © 2002 Metal Blade Records

After seeing Megadeth many times I was wondering when I was going to get the shiny disc version. Well, it's finally here. Originally the album was to be recorded in Argentina, but due to the events of September 11, 2001, the band recorded in Arizona instead. The album is chock full of good material spanning 2 discs and the better part of two decades. When I say good material, I mean that very seriously. There are some new tracks from the last studio effort as one might expect, but when you lok at some of the older tracks, this is where it gets really fun. Take for instance 'Mechanix'. I can't recall the band playing this one live although I guess they could have. Other classic heavies include one of my favorites, 'Hook in mouth', 'Peace Sells...', 'Holy Wars', the back to back 'Hangar 18' and 'Return to Hangar', 'Wake up dead' and 'In my darkest hour'. The band also included some of their biggest hits to date including 'Symphony of destruction', 'A tout le monde', 'Trust', 'Almost honest', and 'Sweating bullets'. I think the song selection on this live album was top notch. The other thing people might wonder is how the live recording sounds. Quality is very decent with good equality in all areas of the recording. Good dynamics for those who need to crank it loud. It was definitely due time for this release. Now all we need is a companion DVD with a few extra goodies....right??

Overall

If you are a fan of live stuff and Megadeth, you will really dig this release. It sounds great, has a great selection and gives a pretty good feel of what a Megadeth show is all about. Gotta love the cover artwork on this one as well. Good package overall!

Some of you are already gonna be familiar with this release. Originally released back in 1988 and featuring Italian guitarist Alex Masi, the album now sees a reissue as does the rest of the Masi catalog. I actually recieved this from Lion Music out of Finland who is handling these releases overseas. Anyway, this album is a good representation of what was coming out at the time it was originally released. Not to say this album sounds dated today. It actually stands up well in the test of time. For those who are unaware, the band play a sensible style of melodic Hard Rock with a bit of an edge. Naturally, the guitar work of Alex Masi is on par and not in excess. One thing that is definitely worth mentioning is that this album is not an instrumental album. If you are expecting instrumentals, 'Foggy day in Hollywood' is it. It is a very smooth track without all of the showing off that goes along with instrumentals. Some of the tunes I dig include 'Hellraiser', 'God promised a paradise', 'Eye of the Hurricane', 'I hear you callin', and 'Hangin' on. The album overall is of consistent quality.

Overall

There really isn't a whole lot that is new, but the usual recipe for a good rock album is applied nicely. It is also nice to listen to a band with a serious shredder that stays disciplined and doesn't brutalize your senses showing off. Vocals are good and musicianship is solid. Exactly what the fans expect. Give this one a listen if you haven't already. Nice reissue.